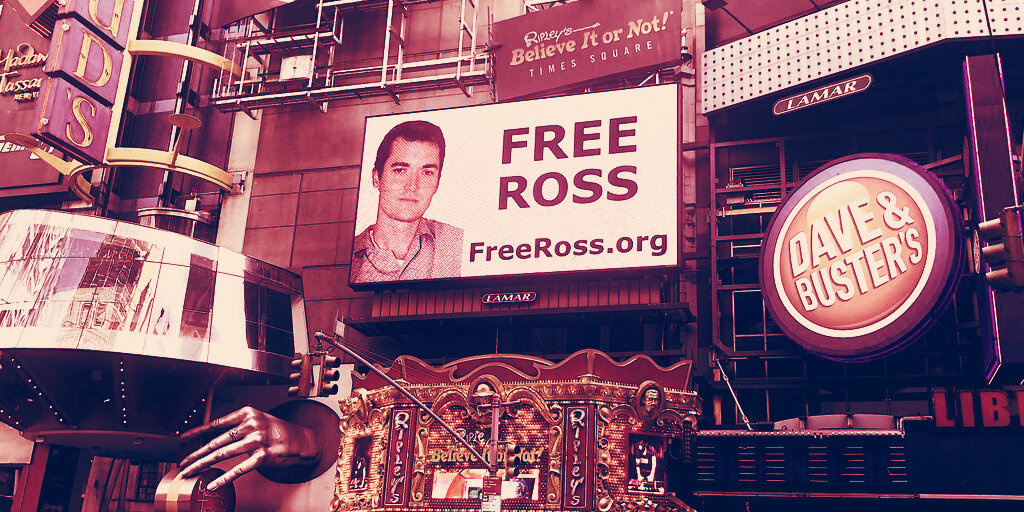 2-3 minutes
A billboard calling for the release of Silk Road creator Ross Ulbricht has been photographed in New York's Times Square.
A photo of the billboard was yesterday posted on Twitter and features a picture of Ulbricht alongside the "Free Ross" caption. The website calling for Ulbricht's release—freeross.org—is also on the billboard, which will remain in Times Square for several months, according to the "ClemencyForRoss" Twitter account.
Ulbricht, 36, was arrested and imprisoned in 2013 for setting up Silk Road—a darknet market that allowed users to buy and sell illegal drugs and fake documents using Bitcoin
Bitcoin is a form of digital currency, created by Satoshi Nakamoto in 2008.
Bitcoin.The website ran from 2011 until 2013 and reportedly made $214 million in sales before it was shut down by the FBI.
Ulbricht is currently serving a double life sentence without parole in New York after being found guilty of drug trafficking, criminal enterprise, aiding and abetting the distribution of drugs over the internet, computer hacking and money laundering.
A "generous supporter" paid for the billboard, the freeross.org Twitter account wrote. It added that "no #FreeRoss funds were spent on it."
The Twitter post so far has over 2,500 likes and nearly 500 retweets.
Ulbricht's case has caused controversy, and many high-profile figures in the crypto space have called for his release.
A clemency petition was launched soon after Ulbrict's imprisonment, alleging that his sentencing was "rife with abuse." It will be sent to President Donald Trump asking for Ulbrict's sentence to be reduced when it has 300,000 signatures.
At the time of writing, it had close to 291,000 signatures.
Editor's note: This article was updated to clarify that the Silk Road generated $214 million in sales, not profits, during its run.
Tips
Have a news tip or inside information on a crypto, blockchain, or Web3 project? Email us at: tips@decrypt.co.