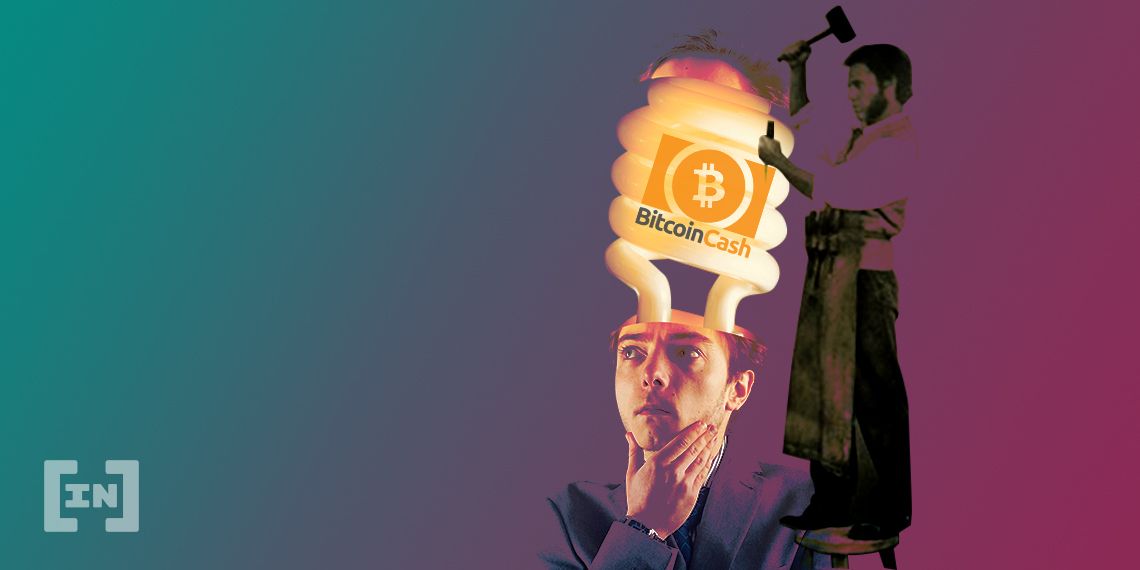 Tweeting on Sunday, Yassine Elmandjra, an analyst at the investment management firm ARK Invest revealed that Bitcoin Cash fundamentals are continuing in their post-halving downward spiral.
At the time of press, the Bitcoin Cash hash rate stands at 2.38 EH/s. This figure represents a 33.5% decline from the network's pre-halving hash rate.

Following the halving event, many miners exited the network, likely moving their resources to the Bitcoin (BTC) chain which still operated on the 12.5 BTC reward paradigm at the time. Despite Bitcoin's own block subsidy halving occurring a month later, many mining nodes have not returned to the BCH chain.
Apart from the hash rate decline, economic activity on the BCH chain appears to also be at a standstill. Data from Coin Dance shows Bitcoin Cash accounts for 5.2% of all new transactions taking place across BTC, BCH, and Bitcoin SV (BSV).

The decline in economic activity also means BCH miners are receiving only about 0.05% of their revenue from fees. BTC miners on the other hand are seeing more than 10% of revenue come from transaction costs.
A declining hash rate and a general slowdown in transactional activity also put the BCH chain at the risk of a 51% attack. According to Crypto51 — a website that tracks the theoretical cost of a 51% attack on proof-of-work (PoW) blockchains — a one-hour attack on Bitcoin Cash would only cost about $8,300.