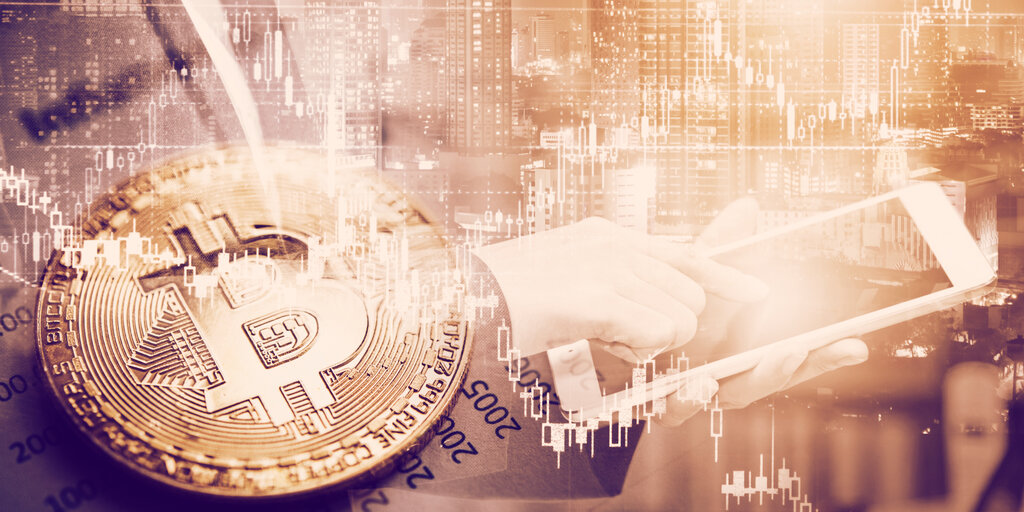 Institutional client sign-ups and trading volume in the crypto industry are increasing rapidly in 2020, according to Binance, Houbi, and the Chicago Mercantile Exchange (CME).
Widely regarded as a holy grail for the crypto markets, institutional engagement has been slow in coming. However, three exchanges that shared their institutional data with Decrypt have noted a significant uptick in engagement, both on the spot side and the derivatives markets.
Volumes on spot markets more than double
Binance reported a dramatic surge in its institutional client volumes on the spot side. Volumes more than doubled in the first quarter of 2020—growing by 113% compared to the previous quarter.
The exchange also noted that institutions are signing up at a faster rate. "The number of new institutional clients onboarded in 2020 Q1 was 47.4% higher than in 2019 Q4," a Binance spokesperson told Decrypt.
Binance now claims to have over 3,000 institutional clients across the board.
Huobi is similarly pulling in the bigger players, with spot trading volume increasing by 133.71% year-on-year. As of Q1 2020, Huobi cites $101.1 billion in institutional trading volume. It's in stark contrast to its average quarterly trading volume in 2019, which stood at a comparatively diminutive $43.2 billion.
Derivatives flying high
On the derivatives side, Binance reported that institutional client volumes have soared, quadrupling by 217% quarter on quarter.
For Huobi, institutional trading volume in the derivatives market stood at $343.8 billion in Q1 2020, increasing by 171.16% compared with its average quarterly trading volume of $126.7 billion in 2019.
The CME reported similar numbers, albeit to a slightly lesser extent than its crypto counterparts. The exchange—which deals exclusively in futures and options trading for a majority institutional crowd—relayed a 24% boost in average daily Bitcoin futures volume in May 2020, compared to a year prior.
Moreover, according to the CME, average daily volumes hit 8,716 contracts in May (the equivalent of 44,000 bitcoin)—a 50% increase from April.
While the spike in institutional interest could bolster Bitcoin's narrative as a macro hedge in the face of this year's economic turbulence, the specific reason for the spike remains unclear.