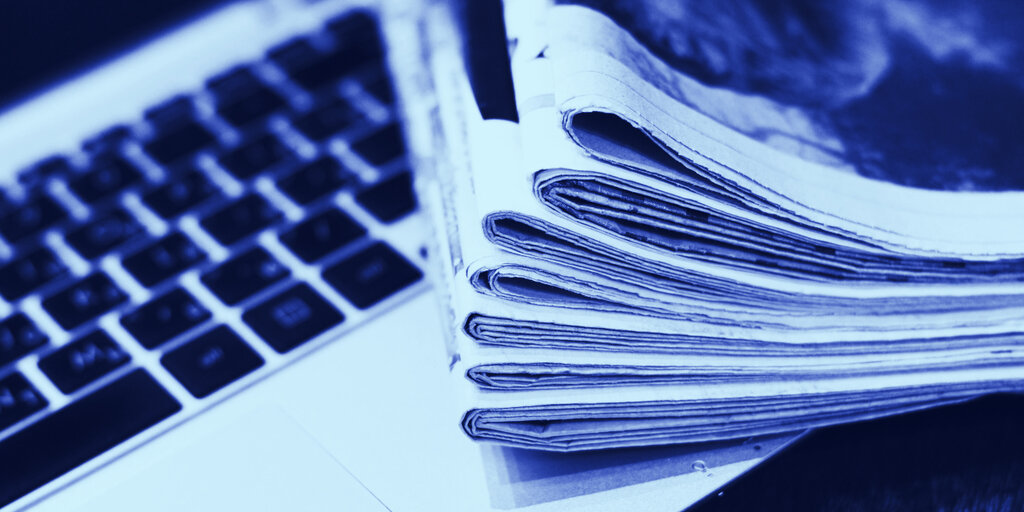 Decentralized, blockchain-driven journalism marketplace Civil closed its doors today, with the website replaced by a blog post from CEO Matthew Iles about the decision.
The team and technology behind Civil has been folded into ConsenSys, the New York-based Ethereum incubator which backed Civil (and, for disclosure, also funds an editorially independent Decrypt.) The team will now work on Ethereum-based identity solutions going forward.
"Although the journey for Civil is over, our new team continues to develop cutting-edge technology that I believe will contribute to building a better internet," reads the post from Iles. "This isn't the outcome we had envisioned, but nevertheless, we're proud of what we accomplished."
Civil was founded in 2016 as one of the first companies to explore the potential for blockchain and cryptocurrency in the media space. The startup's goal was to allow publishers to establish a trusted newsroom by staking its CVL token, and then users could also spend CVL to reward publishers or stake it to have a say in the governance of the platform.
The buzzy startup's initial coin offering (ICO) in late 2018 fell short of its goals, leading Civil to rework its approach and try again in March 2019 by offering user memberships. Civil also awarded $1 million in what Poynter characterizes as "no-strings-attached grants" between 14 newsrooms.
According to the site's post-mortem interview, Civil has been on the path to closure for at least six months now. Along with key personnel departures, Civil also lost its primary funding from ConsenSys, the site reports, and couldn't replace that funding.
The startup stopped directly funding newsrooms earlier this year, while potential partnerships with established news organizations didn't pan out. With that, Civil's grand experiment of a decentralized, self-governed journalism marketplace ultimately came to an end.
"We developed compelling technology," Iles told Poynter, "but in the end, tried to do something that was not ready for prime time."
Join Geezgo for free. Use Geezgo\'s end-to-end encrypted Chat with your Closenets (friends, relatives, colleague etc) in personalized ways.>>