Bitcoin's $1.4 billion was liquidated in one day, with the top cryptocurrency crashing to $33K.
About $2.4 billion worth of Bitcoin, Ethereum, XRP, and other coins have been liquidated on derivative exchanges, according to data provided by Bybt.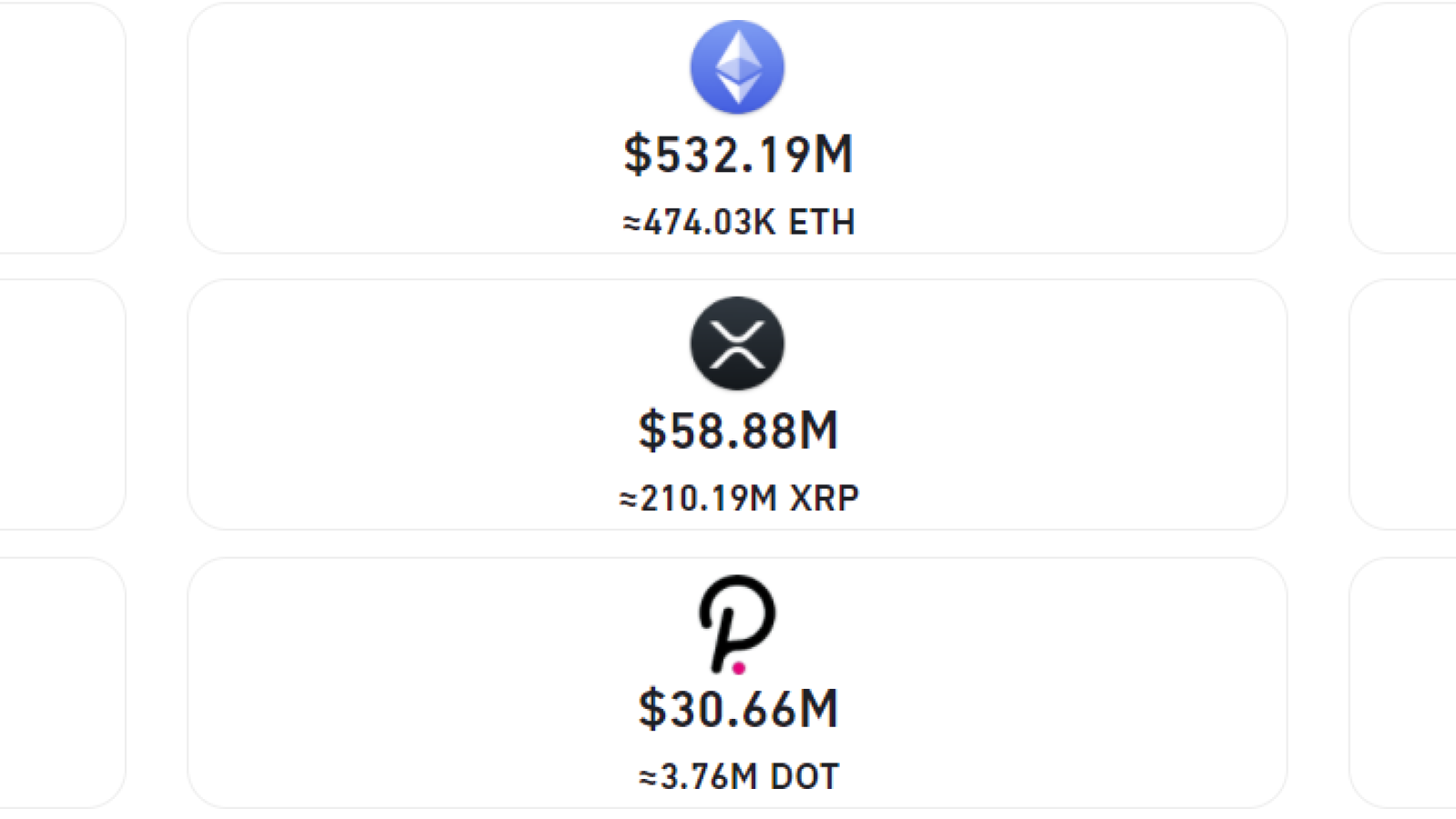 Image by bybt.comThis came after the biggest cryptocurrency crashed at its one-week low of $33,447 at 03:38 UTC on the Bitstamp platform.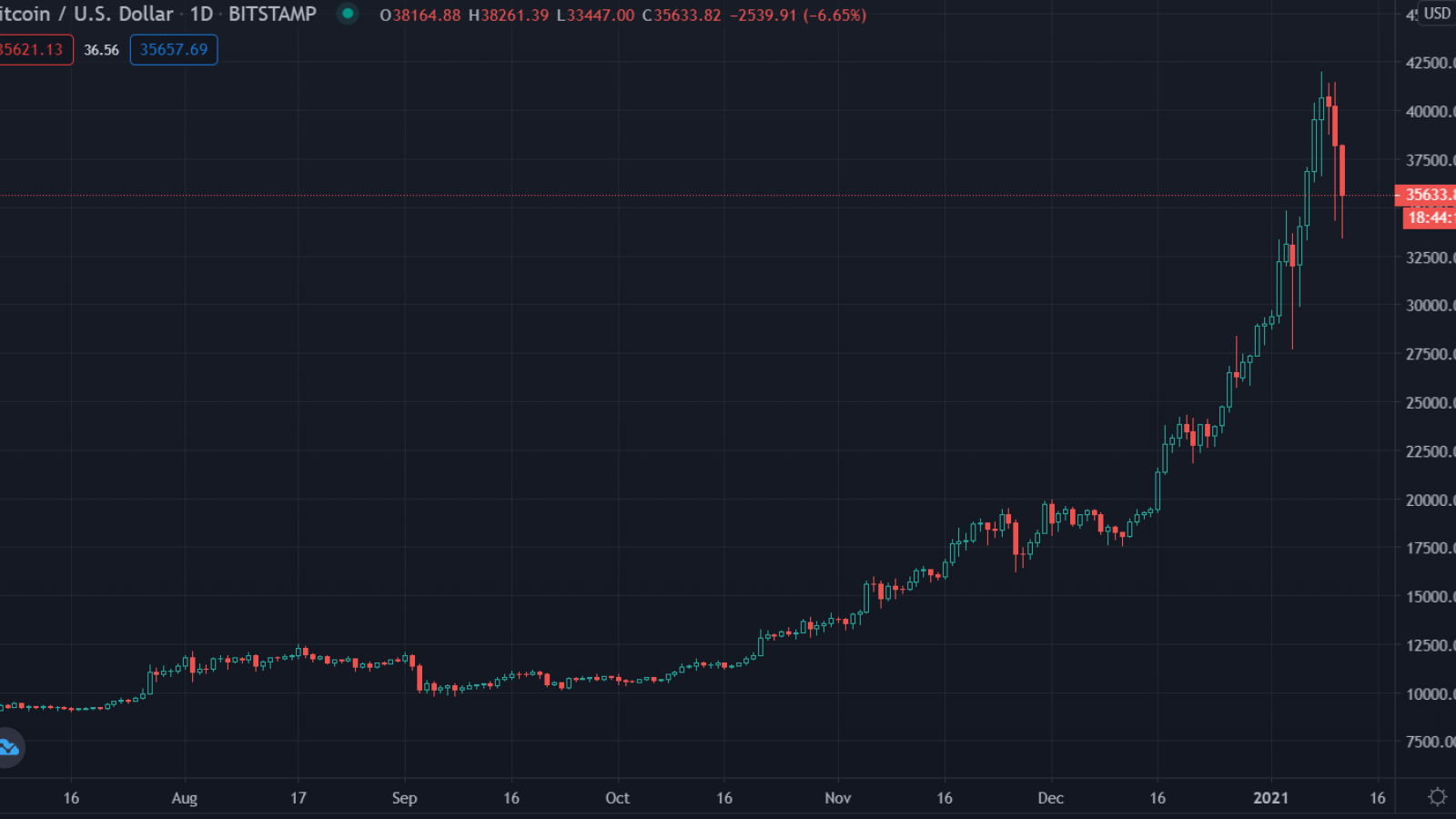 Image by tradingview.comBitcoin was down 20.5 percent from its all-time peak of $42,000 on Jan. 8.
Altcoins were given even greater punches, with Ethereum plummeting to $1,010 after falling short of toppling its long-standing all-time high of $1,448.
A $10 million trade that went awry
Long positions account for 88.42% of the liquidation ($2.16 billion). Just $282.63 million in shorts had been liquidated in the most profitable 24 hours for bears in 2021.
Binance has the largest value of liquidation ($903.31 million) led by Huobi ($523.53 million) and Bybit ($494.55 million).
Although BitMEX accounted for just $132.11 million in liquidated long-term contracts, its trader reported the highest one-off loss with a total of $10 million.
A perilous moment for Bitcoin
With permabulous dreams of sustained upward momentum now hanged by a thread, observers are trying to get their hands around the latest violent shift.
Luno's Vijay Ayyar recently told Bloomberg that the parabolic uptrend had not been violated, even though it did not rule out that this might be the beginning of a much stronger correction:
It's to be determined whether this is the start of a larger correction, but we have now seen this parabola break so it might just be.
-KogoCrypto/u.today
289 Interactions, 4 today