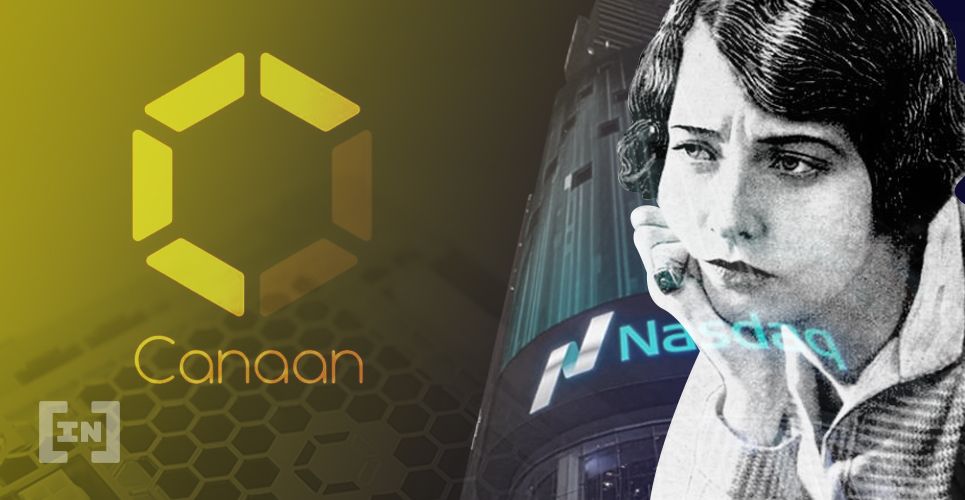 Canaan is the latest Bitcoin mining manufacturer to introduce new hardware into the market as participants adjust to the original block reward paradigm.
According to Chinese crypto news site 8BTC, Canaan is set to launch two new entrants for its AvalonMiner series: the 1166 and the 1146 Pro. Both machines provide lower efficiency and hash rates than the offerings from competitors like Bitmain and MicroBT.
Indeed, Canaan's new hardware has a hash rate potential of 50% that of the 112TH/s for microBT's WhatsMiner M30S++. Apart from being inferior based on hash rate and efficiency, the new AvalonMiner also consumes more electricity than the latest rigs on the market.
The inferior hash rate and efficiency rating, therefore naturally results in lower profitability as well. Even Bitmain's recently released cheaper T19 provides a higher theoretical profit per day than Canaan's latest hardware.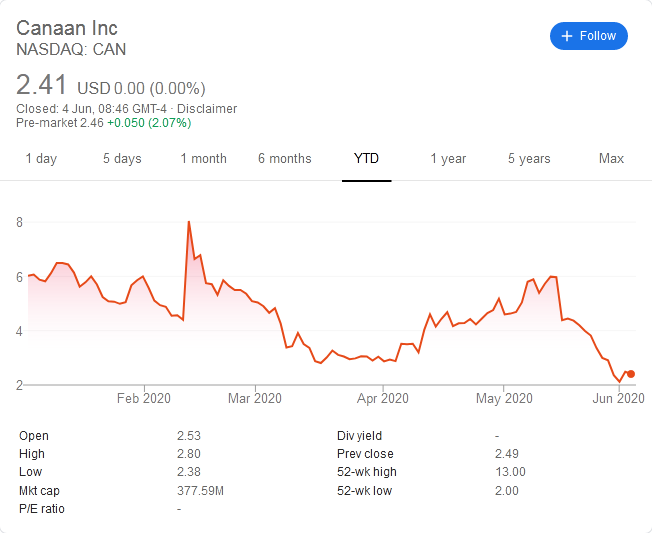 The announcement of the new rigs coincides with the company stock ($CAN) hovering near all-time lows. On June 1, data from Nasdaq shows $CAN bottoming out at $2.12 a share after initially listing a smidge under $13 late last year.
An ease in selling pressure has done little to erase the poor stock performance for 2020. As previously reported by BeInCrypto, $CAN plummeted after the expiration of its 180-day lockup period back in May. The IPO itself was also underwhelming, with the company only realizing $90 million out of a projected $400 million.