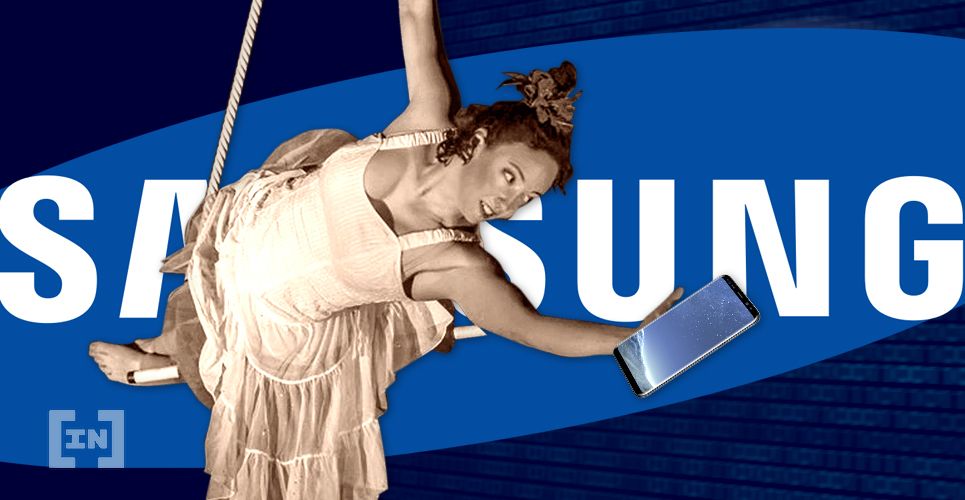 More than 4 million Samsung smartphone users in the U.S. and Canadian markets will soon be able to buy cryptocurrencies directly from their devices.
Gemini, the U.S. crypto exchange platform owned by the Winklevoss twins, has announced its integration with Samsung's blockchain wallet. The Korea-based tech behemoth first introduced a crypto wallet feature in its Galaxy S10 phone brand.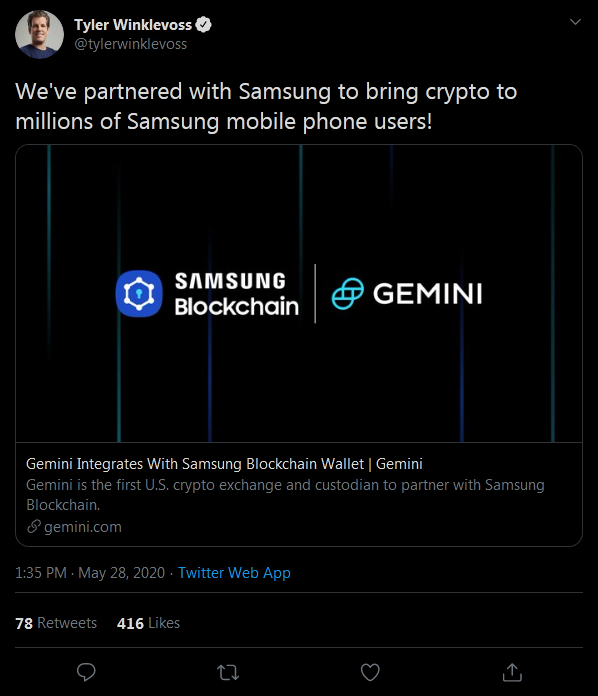 As part of the collaboration, Samsung users will be able to buy, store, trade, and view their crypto holdings right from the Gemini mobile app on their phones. Commenting on the deal, Gemini's managing director of operations, Jeanine Hightower-Sellitto, told Bloomberg,
It's a full integration between the two apps that's very transparent and very easy to use. It's all integrated.
The Samsung integration also comes weeks after the U.S. crypto exchange expanded its altcoin listing pool.
Join Geezgo for free. Use Geezgo\'s end-to-end encrypted Chat with your Closenets (friends, relatives, colleague etc) in personalized ways.>>