402 Interactions, 6 today
Coinbase is an American cryptocurrency exchange that is one of the largest in the world, ranked second in rankings behind the Binance exchange and having 13.3 million active users. This post will teach you all about Coinbase.
Coinbase was founded in 2012 in San Francisco, California. Since it is an American organisation, it is overseen by the Financial Crimes Enforcement Network (FinCEN) in the United States, ensuring the users' protection and convenience. Furthermore, if you are a US citizen, you would not be required to file IRS Form FBAR (Report of International Bank and Financial Accounts) for foreign accounts worth more than $10000.
A Beginners Guide Trading Cryptocurrency
To begin trading cryptocurrencies such as Bitcoin or Ethereum, you must first choose two items: a cryptocurrency wallet and an exchange.
A cryptocurrency wallet may be MetaMask, Atomic Wallet, Trezor, or even wallets accessible through exchanges. The next step is to open a cryptocurrency exchange. You may, for example, exchange on Coinbase, Bittrex, or Binance. Coinbase is ideal for beginners since it has both a wallet and an exchange.
Then you must consider whether you want to exchange dollars to cryptocurrency (USD to Bitcoin or Ethereum to USD) or cryptocurrency to cryptocurrency (Bitcoin to Ethereum, or Ethereum to Litecoin).
How to Get Started Trading Cryptocurrency with Coinbase.com
Coinbase is the best and most user-friendly exchange site for trading various alt-coins such as Bitcoin, Ethereum, Litecoin, and Bitcoin Cash. You'll now discover how to get started trading on Coinbase.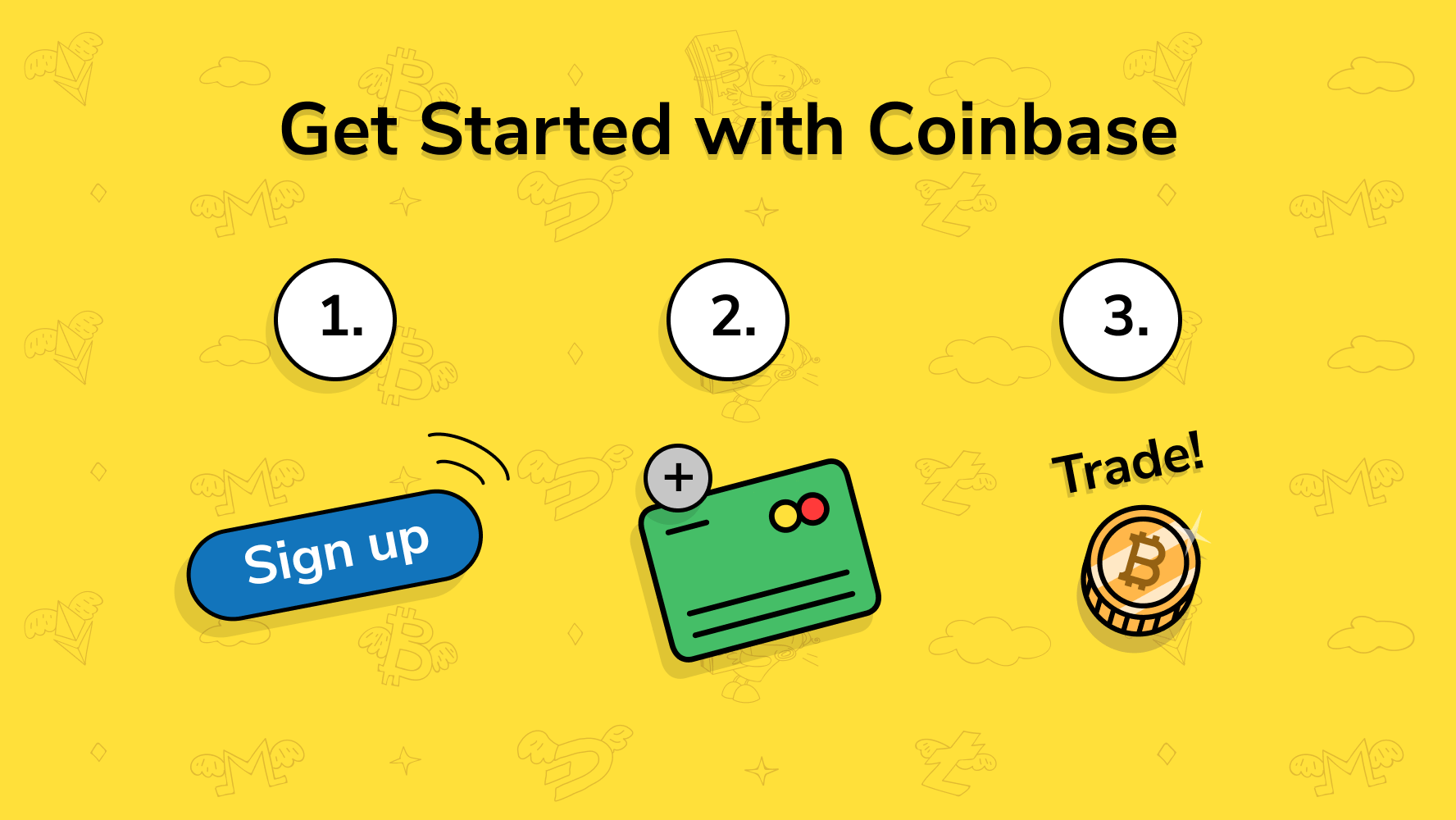 Opening a Coinbase account
First and foremost, sign up for Coinbase.com and create a digital currency wallet in which to store your digital properties. Then, add your bank account to your Coinbase account; you'll still need your debit and/or credit card to swap crypto currency.
You can now buy Bitcoin, Ethereum, Litecoin, Bitcoin Cash, and other digital currencies (in order to convert USD to digital currency) or sell BTC, ETH, LTC, BCH, and other digital currencies (in order to trade digital currency to USD). You may also trade cryptocurrency to cryptocurrency by using a Coinbase Pro account or by clicking the convert icon.
What you should know before you start trading on Coinbase
Here are some tips for crypto traders who begin trading on Coinbase:
Use a strong password, two-factor authentication, and check all security settings. Coinbase provides insurance in case of hacking, but it is applied if there was a breach on their side, not if your account was hacked.
Enter every form of payment in order to increase limits of buying or selling. You can also increase your limits by uploading a photo ID. The limits are also increasing each time you trade.
In fact, use your bank account to purchase digital currency via Coinbase over other payment methods if possible. This will lower the fees.
You should wait up to 5 days until your bank approves the pairing, so keep that in mind.
Check if the wallets are set up in the settings before trading coins.
With the mobile app, you'll be able to trade from your mobile phone. There is always a possibility of the market crash, so you'll need to buy or sell as soon as possible when it's time to do that.
A USD wallet on Coinbase can benefit you – put assets in it and then, once the deposit clears, use it in order to buy coins immediately moving forward.
Buy fractions of a coin, not the whole one. Whole Bitcoin is too expensive, so make sure to buy fractions of it at the beginning.
Set alerts, as they can help you in deciding the time when to buy or sell.
There is a possibility to send your digital assets to other traders on Coinbase via the email address.
Coinbase Trading Fees
Coinbase has a complex fee structure, as it is a combination of elements that depend on two factors:
Coinbase charges a fee of about 0.5% for crypto sales and purchases. However, this rate depends on market fluctuations and it may be higher or lower.
It also charges a fee that depends on the amount purchased and the payment type.
For eg, if you purchase 100 USD of BTC through your US bank account, you will be charged a $2.99 fee. With that tax, the balance will be $100, but you will only get $97.01 in BTC.
In terms of sale, the fee is 1.49 percent if you sell $100 in the sum you're selling. As a result, the overall price at which you are trading the cryptocurrency is $98.51.
Coinbase Withdrawal fees
Coinbase doesn't have a direct withdrawal fee, but it has a standard "network fee" at the time of withdrawing. It also depends on two factors: the time of withdrawing and the selected coin.
Coinbase tax forms
The IRS employs a variety of methods to track cryptocurrency transactions and unreported profits. The 1099 monitoring method is the most widely used. Coinbase lists specific user action to the IRS on the 1099-MISC (Miscellaneous Income) form for discounts and/or fees paid by the exchange. Coinbase, on the other hand, does not give 1099-Ks or 1099-Bs for trades on the exchange. Non-US consumers will not get any forms from Coinbase and will have to rely on their transaction history to meet their local tax obligations.
Coinbase pros and cons
As Coinbase is one of the top cryptocurrency exchanges in the world, it has its advantages and disadvantages. Let's look at its pros first:
Pros:
Cryptocurrencies Available on Coinbase
Coinbase offers more than 40 cryptocurrencies for investment, trading and staking. Some of these cryptocurrencies are BTC, ETH, BCH, BCC, and others.
Variety of fiat deposit and withdrawal options
The trading platform has a big variety of options to deposit and withdraw fiat currencies, such as via debit card or bank account.
Referral program
Coinbase has a referral program, which awards its users 10 USD if they invite someone who trades 100 USD and more.
High liquidity
The Coinbase exchange ranks among other highly liquid cryptocurrency exchanges. Thus, crypto traders are protected from serious price slippage in a volatile market.
Extremely simple for beginners
Trading on Coinbase is incredibly easy for those who are new to cryptocurrency trading. It is simple to open a Coinbase account. Furthermore, the user interface is simple, helpful, and user-friendly. There is also an instructional programme – Coinbase Earn – that describes how to buy and sell digital currency. Furthermore, as users learn more about the trading platform's services, Coinbase Win rewards them with tiny crypto deposits.
Mobile app
There is also a Coinbase's mobile app available for iOS and Android. It is very easy to use and it mirrors the desktop version's functionality.
Security
Coinbase employs a number of authentication mechanisms, such as 2FA and multi-signature security solutions, to deter illicit misuse of digital properties. Furthermore, Coinbase has protection in the event that it is compromised (however, this insurance does not occur if your account is hacked due to a lack of security measures). Offline cold storage protects 98 percent of users' assets. Furthermore, since digital currency is not called legal tender, Coinbase offers protection by pooling Coinbase balances and storing them in USD custodial accounts, USD denominated money market funds, or liquid US Treasury securities.
Cons:
High fees
As it was already mentioned, Coinbase fees are too high in comparison with other cryptocurrency exchanges. However, Coinbase Pro has lower fees and more features, which you'll learn about later on.
Lack of anonymity
As you have to fill in your full personal information and all transactions are tracked, there is no anonymity on the Coinbase exchange.
Lack of control over assets
When a user buys digital currency on Coinbase, it is stored in a wallet that Coinbase has control over. Thus, the user doesn't have full control over their digital assets. However, it can be bypassed if the user withdraws their currency to their own personal wallet.
Trading On Coinbase Pro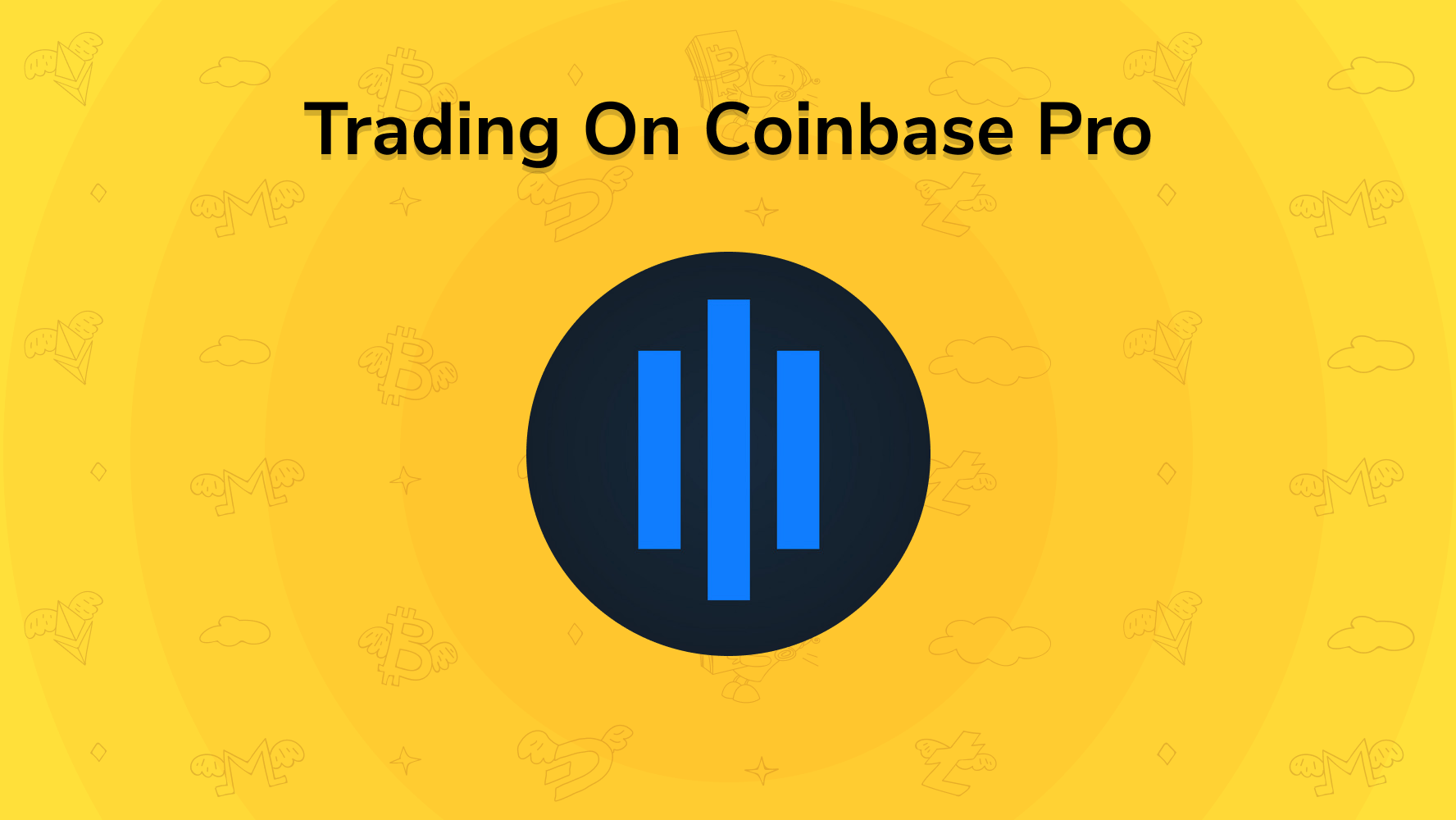 Coinbase is designed for novice crypto traders, while Coinbase Pro is designed for more experienced traders. Users that have a Coinbase Pro account have access to a wider range of applications. Furthermore, Coinbase Pro users can position market, cap, and stop orders with lower fees. It also has margin investing and more charting tools. Furthermore, Coinbase Pro offers over 100 trading pairs worldwide, including almost 40 trading pairs with USD and more than 40 crypto-to-crypto trading pairs in 42 regions.
Coinbase Pro Fees
Moving on, Coinbase Pro fees are far lower than Coinbase fees. In contrast to Coinbase, Coinbase Pro payments vary from 0% to 0.50 percent for taker transactions, which is very appealing. However, Coinbase Pro fees are also very high as compared to the fees charged by the majority of rival cryptocurrency exchanges.
Although Coinbase is a fantastic trading site for those that are just getting started with cryptocurrencies, Coinbase Pro is a stronger option for those who want to regularly exchange for lower fees and more sophisticated functionality.
Binance vs Coinbase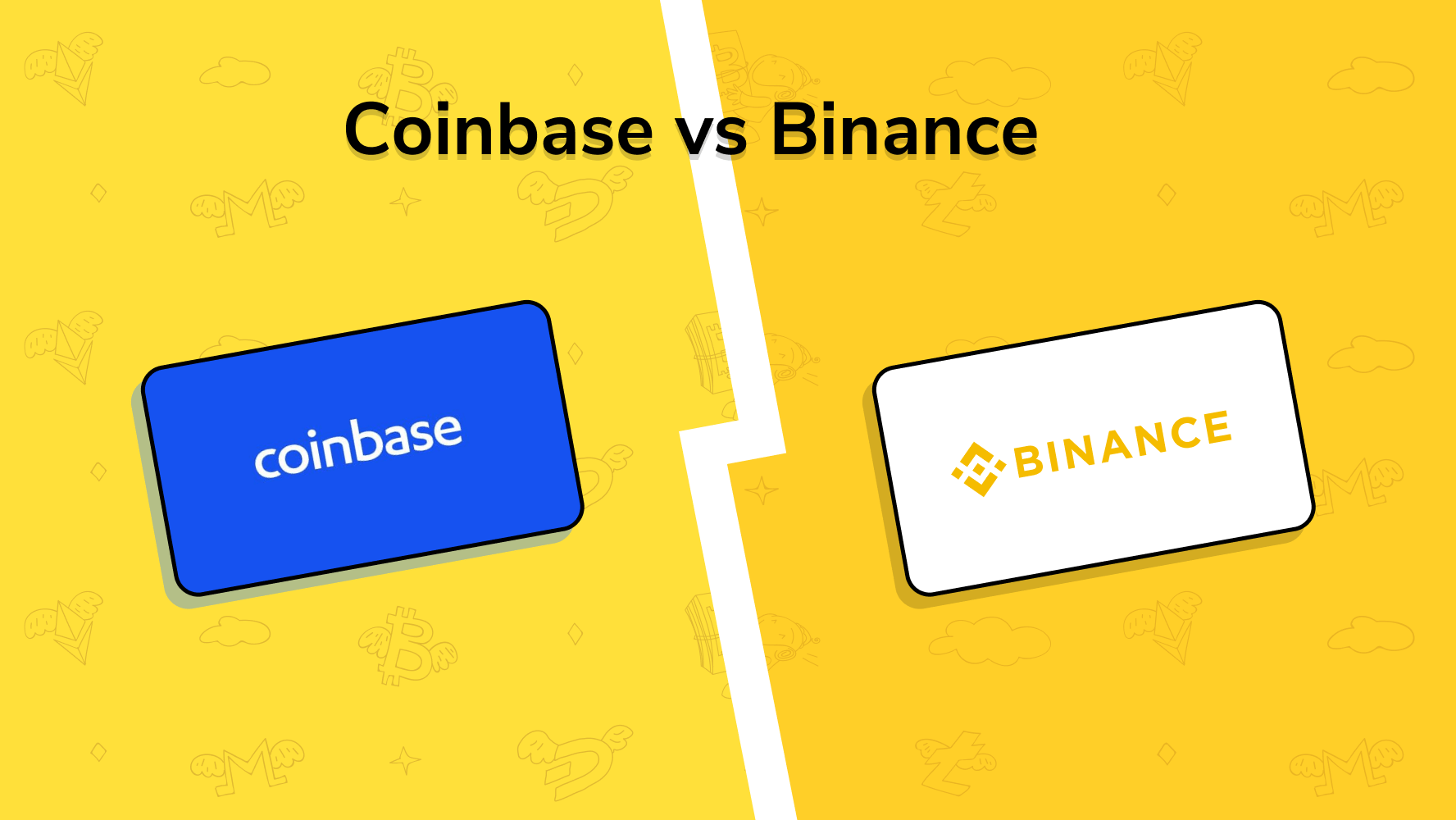 After the Binance swap, Coinbase is primarily ranked second. Binance is a cryptocurrency exchange that was established in 2017 and is a market leader of cryptocurrency exchanges. Let's compare two of the most famous cryptocurrency exchanges on the market.
Security
When deciding on a cryptocurrency exchange, security is critical. Security is taken seriously by both Coinbase and Binance. Coinbase, on the other hand, is more transparent with its users' transactions, as it is supervised by the FinCEN in the United States, which provides a layer of security to the dealer.
Depositing or Withdrawing Fiat Money
Coinbase allows users to purchase over 40 cryptocurrencies using the fiat currencies of each of the 32 countries in which it operates – both in Europe and North America, with the exception of Australia and Singapore. Except for Australia and Canada, crypto traders will sell their digital assets in all 32 countries. Binance, on the other hand, still trades cryptocurrencies, but it has a large selection of them – over 300 different alt-coins.
Fees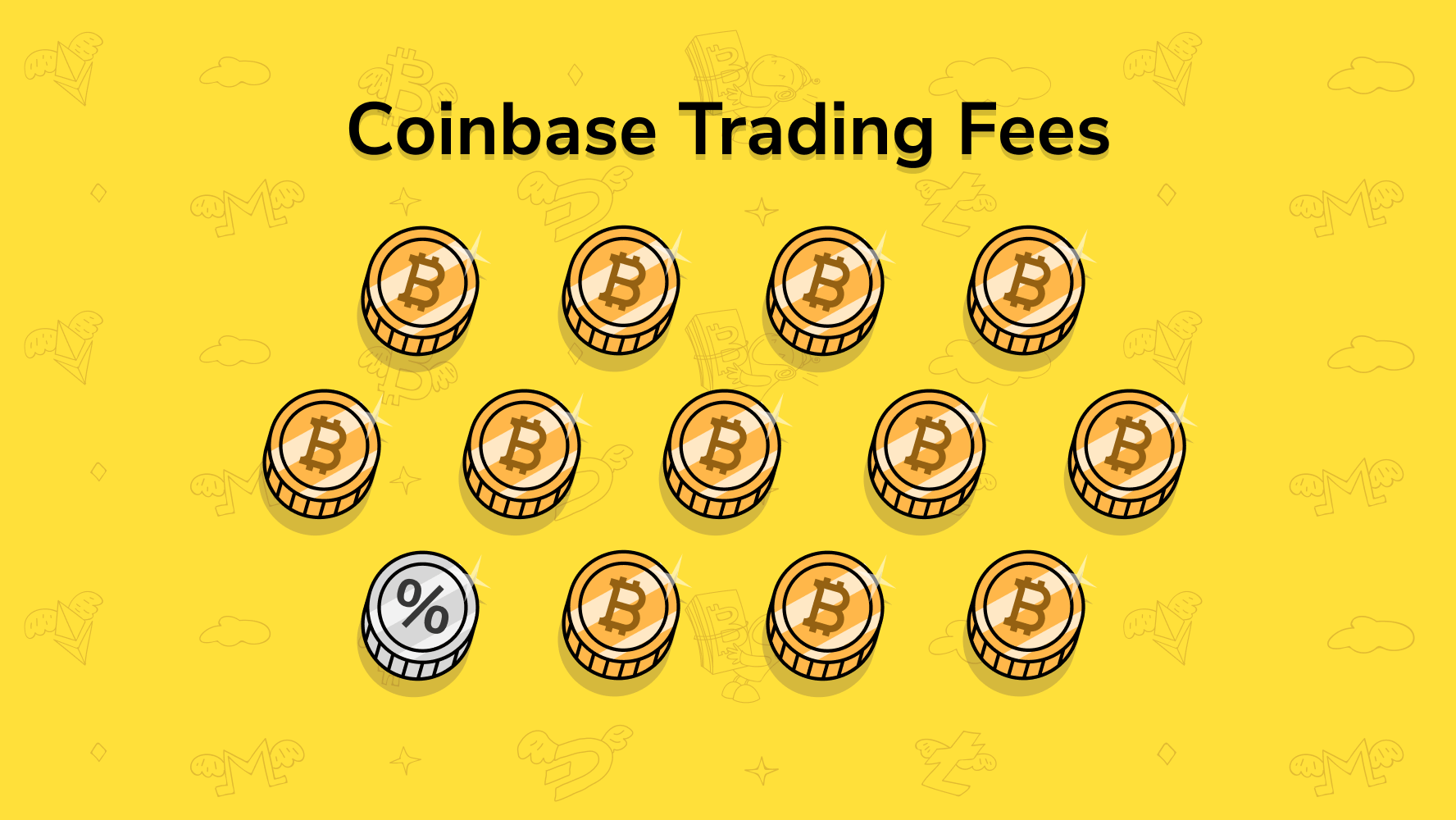 As previously said, Coinbase payments are big – 1.49 percent for any time you purchase or sell cryptocurrency can be a challenge, while Binance has no costs for deposits or sales, only a fee of 0.1 percent on all purchases. Furthermore, Binance Coin trades get a 50% discount (BNB).
Trading Limits
The trading limits on Coinbase are influenced by a user's level and the amount of fiat currency for which they exchange. Level 2 users, for example, can make up to $25000 in transactions, and Level 3 users can make an infinite number of trades. Binance trading caps, on the other hand, differ according to a user's degree of authentication. Level 1 users can make up to 2 BTC worth of cryptocurrency trades every day, while level 2 traders can make up to 100 BTC worth of trades per day.
User Support
Since cryptocurrency trading may be perplexing at times, strong user support is critical when issues arise. Coinbase and Binance both connect with users via email or a help bot, but users complain that they are late. Coinbase also provides a phone support line, although it is only usable in the United States, while Binance support is available in four languages: English, Chinese, Japanese, and Korean.
User Experience
In terms of user experience, Coinbase provides the most user-friendly gui on the industry, making it incredibly easy and comfortable for novices. Although Binance has both simple and advanced settings, the latter could be too complex for anyone who is new to trading.
Since cryptocurrency trading may be terrifying and perplexing, it is critical to choose the correct exchange. Both Binance and Coinbase have advantages and disadvantages, but you can consider both and see which one is more appealing to you.