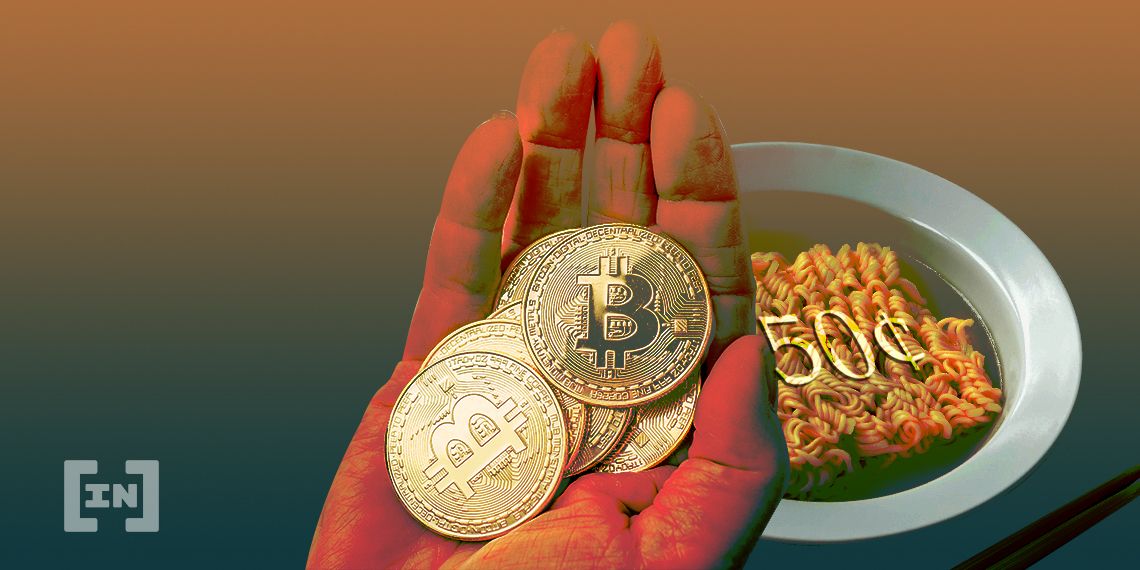 On June 1, the Bitcoin price broke out from its previous trading pattern and reached a high of $10,380. While this initially caused an increase in the Bitcoin dominance rate, altcoins rallied shortly thereafter, and several have created bullish patterns.
Rapid Bitcoin price increases are known to coincide with a decrease in ALT/BTC pairs. However, a significant number of altcoins held up well during last night's pump. Well-known trader @Tradingtank stated that alts are pumping alongside BTC:
Nice thing about this is $BTC and alts are pumping together. Nobody gets left behind.
In this article, we'll take a look at some altcoins which held their own. However, let's first begin with the Bitcoin dominance rate.
Bitcoin Dominance Rate
Last night, the Bitcoin dominance rate (BTCD) increased rapidly during Bitcoin's increase above $10,000. However, it fell sharply after reaching the descending resistance line formed since May 14. This 67% area is now likely to act as resistance.
The closest support is found in the 65.4% area. Unless a breakout occurs above the descending resistance line (appears unlikely due to the rejection strength) it seems that BTCD will drop towards it.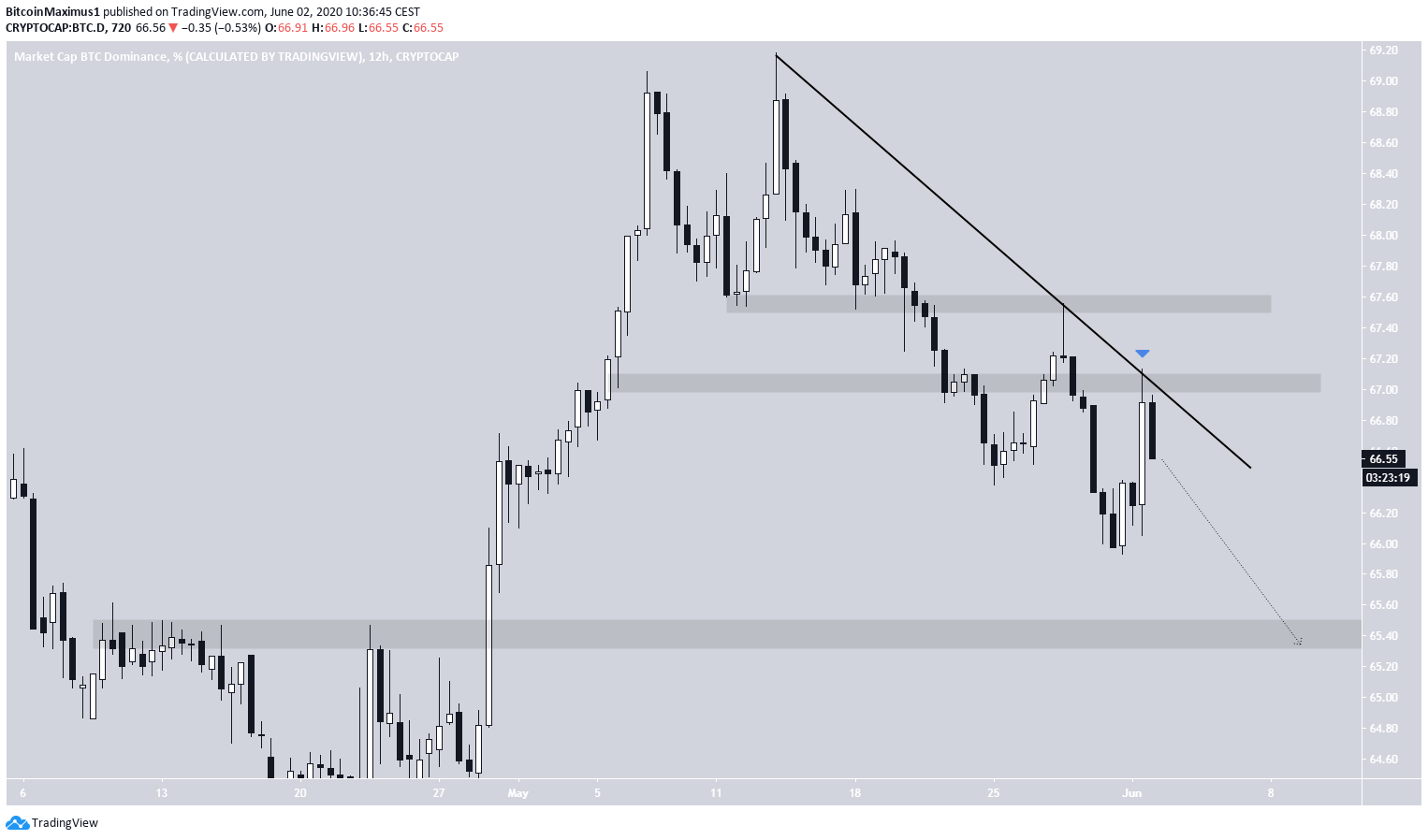 EOS (EOS)
During BTC's rise, EOS dropped all the way down to the 27,100 satoshi support area. However, it also created a very long lower wick and rose immediately afterwards. This is a sign of considerable buying pressure.
The closest resistance area is found at 28,900 satoshis, an area that has provided resistance for the entire month of May.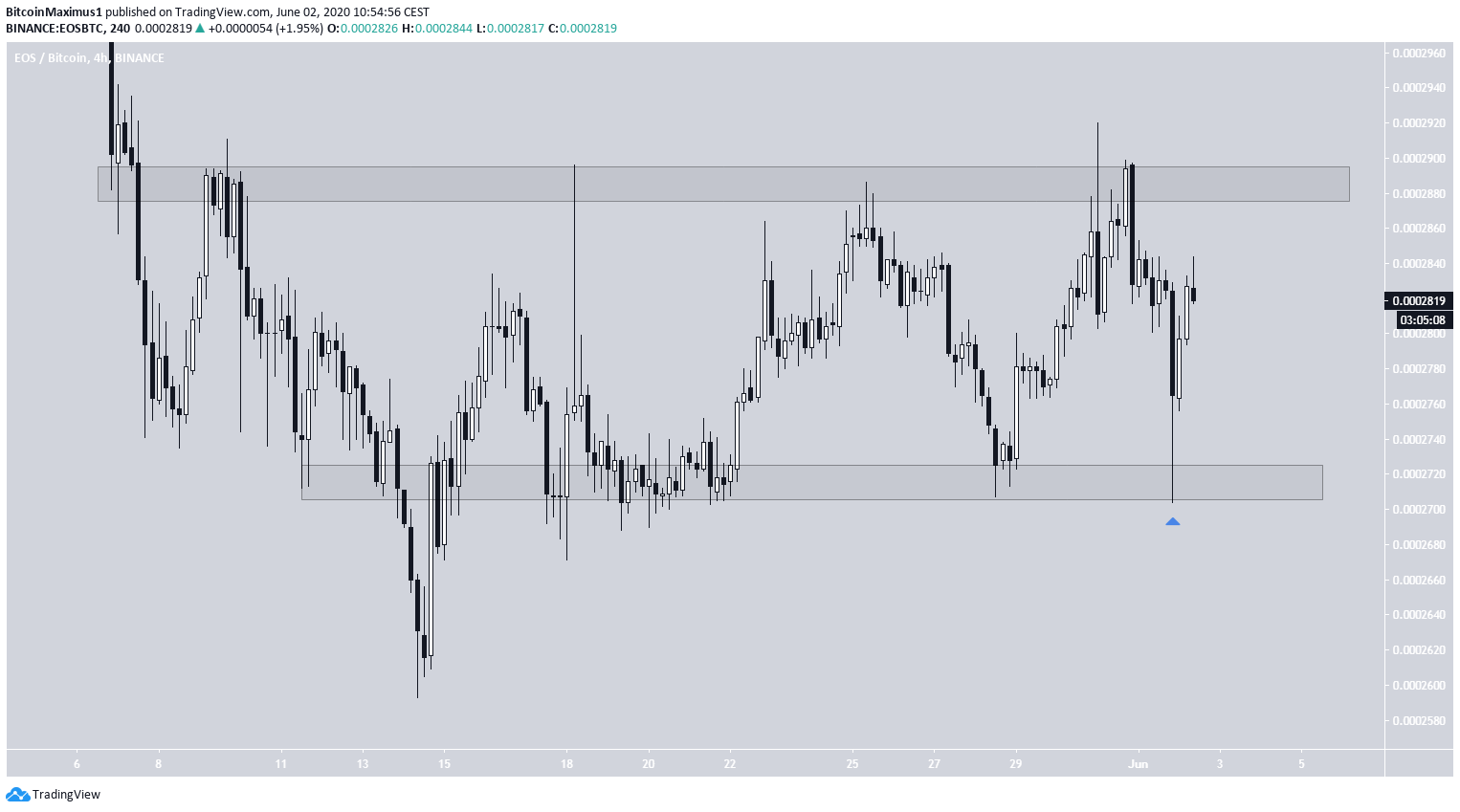 There is considerable bullish divergence developing in the RSI over the long term. This is a sign that the price is likely to break out and head towards the 34,000 satoshi resistance area.
Bitcoin Cash (BCH)
Another coin that has responded well to the BTC pump is BCH. While the price initially decreased and created a lower wick slightly below the ₿0.024 support area, it immediately pumped upwards on the successive candle and has since reached the ₿0.026 resistance area.
BCH has furthermore created a double bottom inside the ₿0.024 support area and is also showing signs of bullish divergence.
If the price breaks out from its current range, the closest resistance area is around ₿0.028.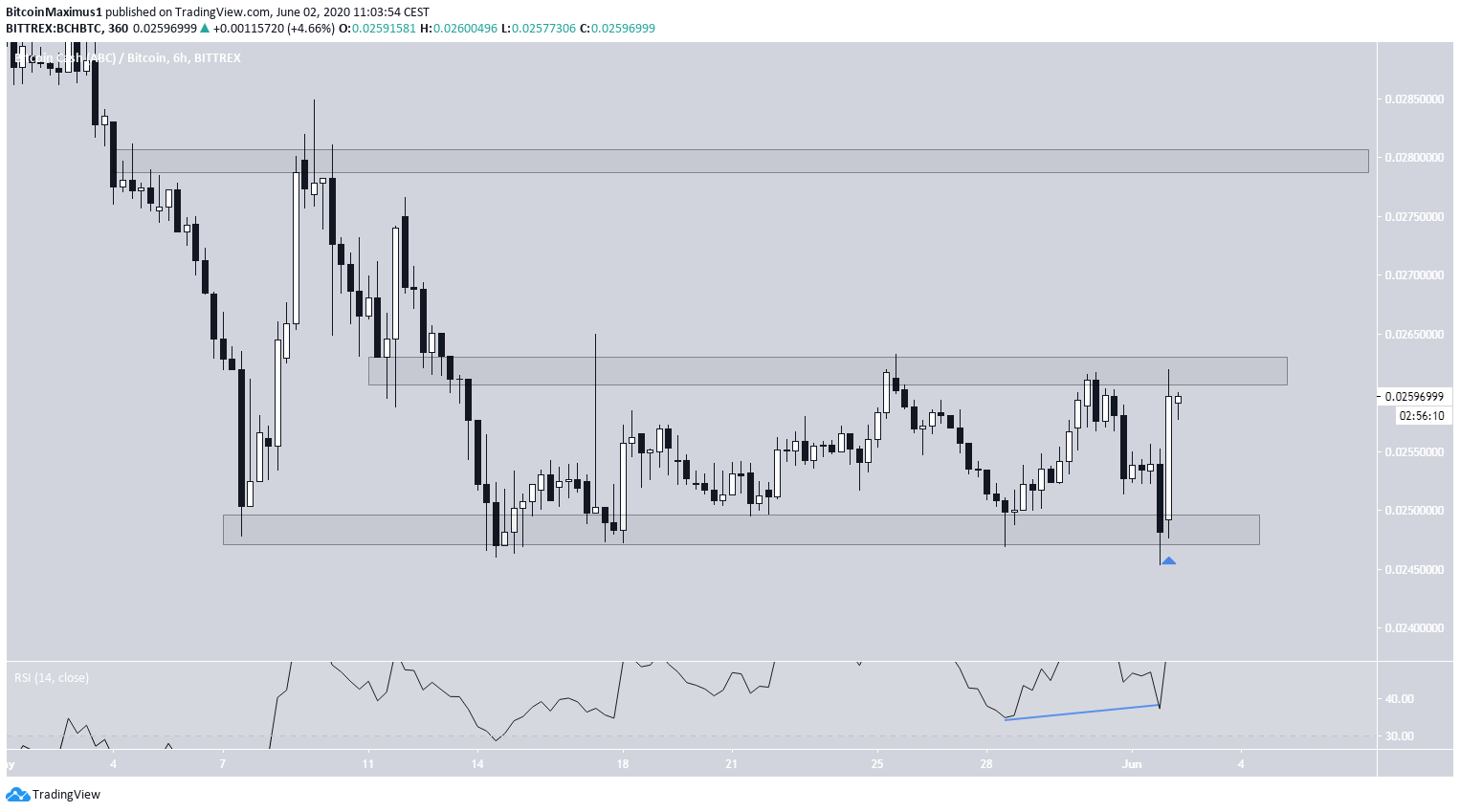 Zooming out, BCH has broken out from a long-term descending resistance line and is showing bullish divergence on the daily RSI. Therefore, the price will likely break out from the previously outlined range and begin moving upwards.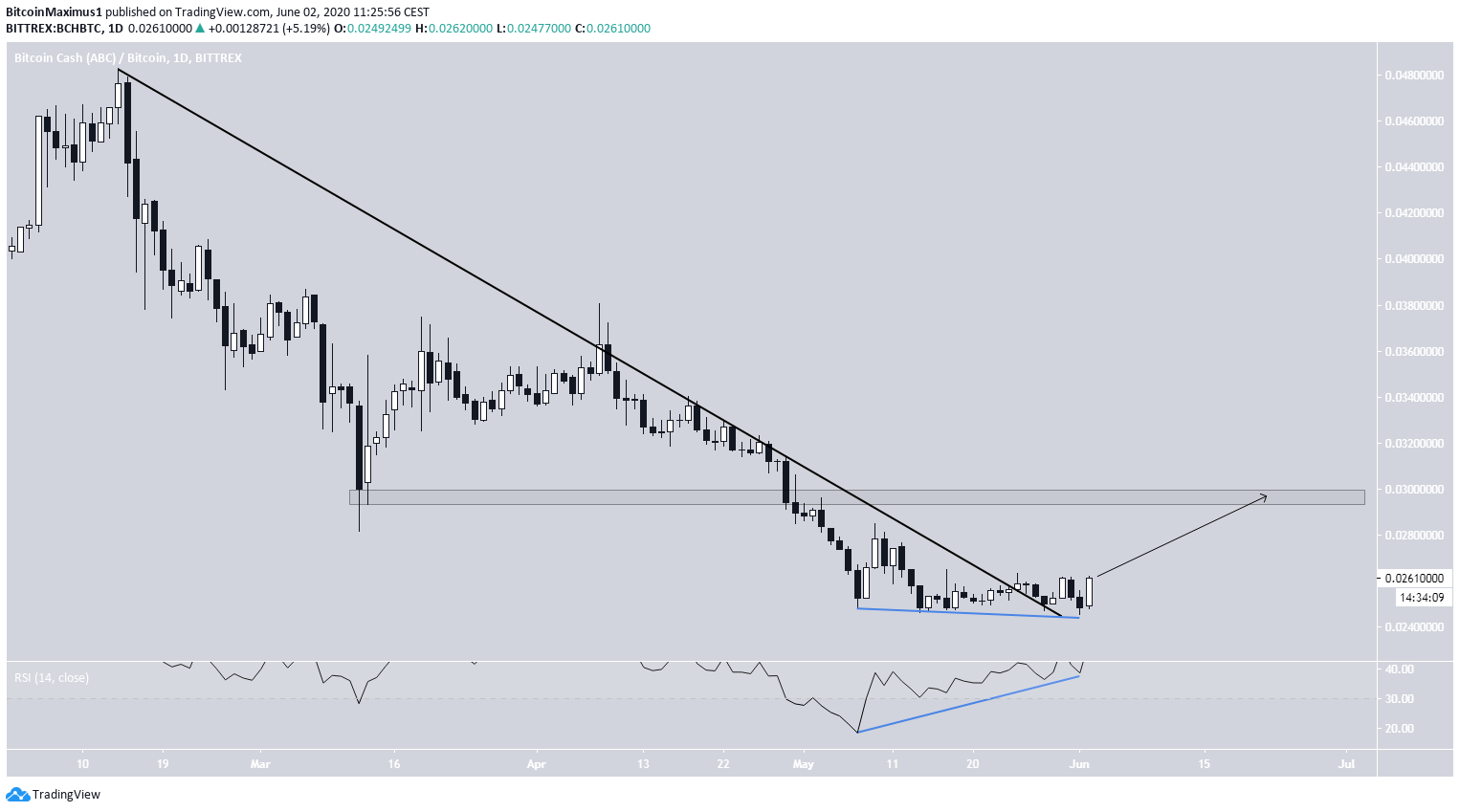 Join Geezgo for free. Use Geezgo\'s end-to-end encrypted Chat with your Closenets (friends, relatives, colleague etc) in personalized ways.>>