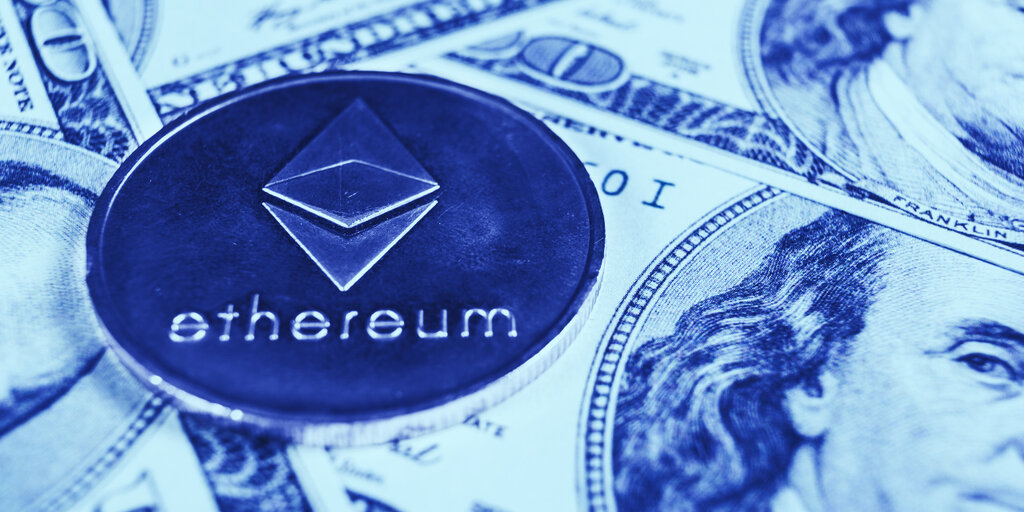 New research indicates Ethereum is seriously undervalued.
Crypto research firm Blockfyre released analysis on Tuesday measuring the progress of four key metrics of the Ethereum ecosystem: developer activity, gas usage, miner balances, and the average age of invested dollars. The positive trend in all four metrics makes a strong argument that ETH today is undervalued, and could be headed for a price surge, according to the firm.
Blockfyre is based in Germany and is focused on in-depth market research into digital asset investments. Some data used in the Blockfyre analysis was provided by crypto market analysis firm Santiment.
Gas usage is the strongest indication that the Ethereum network is being used more than ever, marking a new all-time-high of 61.67 million on May 23. Gas is burned when users make transactions on Ethereum dapps, such as interacting with NFT games or trading on decentralized exchanges. Higher gas usage indicates more dapp users, more usage among existing users, or both—all of which are good for the long-term price of ETH.
The average age of invested dollars in Ethereum and the balance of ETH held by miners are also marking new highs after bottoming out during the 2018 bubble. Miner balances have more than doubled since early 2018, according to Blockfyre.
"It's really interesting that both miners and investors have been holding ETH since 2018. It seems like a majority agree that these prices are just not worth selling ETH," Blockfyre co-founder Simon Dedic told Decrypt. He also speculated that part of the price decrease following the 2018 run-up came as a result of ICO projects selling large amounts of ETH to secure capital in dollars while building their products.
Developer activity has also remained strong since 2018, indicating product development is ongoing regardless of day-to-day ETH prices. DeFi products like Uniswap and Balancer are prominent examples of Ethereum developers bringing new features and growing value propositions to the distributed network.
"While it's obviously not correlated with price, development activity is super bullish in my opinion," Dedic said. "If Ethereum 2.0 is delivered successfully and the DeFi market keeps growing and locking away ETH, it could become a very nice catalyst to start a run on ETH again."
The views and opinions expressed by the author are for informational purposes only and do not constitute financial, investment, or other advice.
Join Geezgo for free. Use Geezgo\'s end-to-end encrypted Chat with your Closenets (friends, relatives, colleague etc) in personalized ways.>>