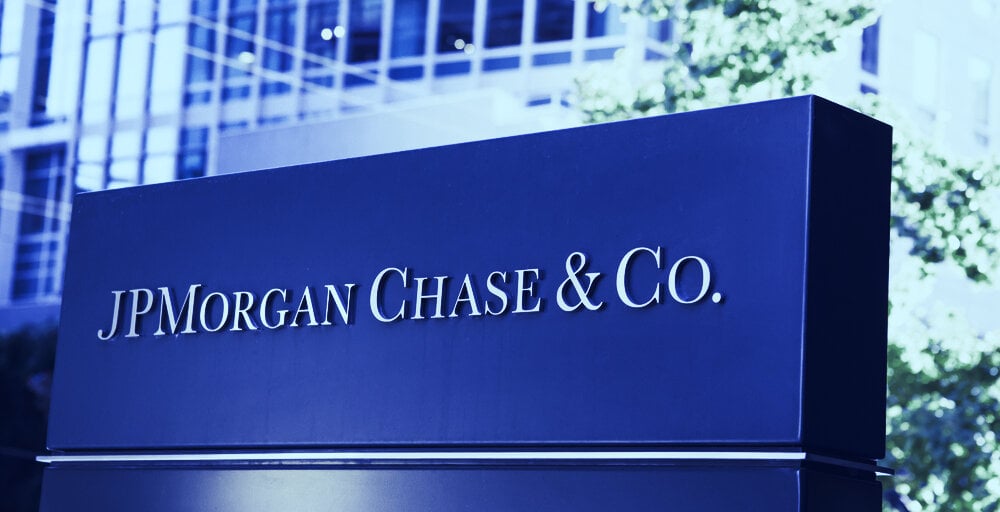 JP Morgan CEO Jamie Dimon hosted secret meetings with Coinbase CEO Brian Armstrong as early as 2018, according to Fortune journalist and author Jeff Roberts. He divulged the information while promoting his book, "Kings of Crypto," which covers Coinbase's rise to prominence—along with its many stumbles.
On May 12, the Wall Street Journal revealed that JP Morgan is now providing banking services for Coinbase (and crypto exchange Gemini). It approved their accounts in April and transactions have recently started being processed.
The revelation is especially remarkable given the distinctly anti-Bitcoin stance professed publicly by Jamie Dimon during the time period in question. The JP Morgan chief, as Roberts notes, had, "pissed on Bitcoin," for years, and was one of crypto's biggest boogeymen.
In September 2017, Dimon called Bitcoin a fraud. In August 2018, he called it a scam. And in October 2018, Dimon said, "'I don't really give a shit about Bitcoin."
Roberts explained on the Unchained podcast, "Ironically, Brian Armstrong and Jamie Dimon of JP Morgan—who was the biggest enemy of Bitcoin and has pissed on it for years—it turns out they were having secret meetings in 2018 at JP Morgan's headquarters," he said, adding, "So I can't wait to see what the IPO looks like."
Coinbase is reportedly considering an IPO
Roberts said he has it on good authority that Coinbase wanted to launch an IPO this year—but their plans were stalled.
Roberts stated the IPO could still go ahead next year. But the manner in which the IPO takes place could be much more important than its date. Roberts would like to see Coinbase do something a bit more crypto-oriented than just a traditional stock offering. Anything less will be a betrayal to the crypto world.
"Fred Ehrsam [co-founder of Coinbase] has told me, and others at Coinbase, they all have a passion for crypto, and if they just do a conventional stock listing, that will be a little bit of a betrayal to the world of crypto and to their own ideals," said Roberts.
Roberts proposed that the Coinbase IPO should be launched with 50% of the shares coming in the form of blockchain tokens. "I'm kinda rooting for Coinbase to be bold and when they do their listing, to see half that become blockchain tokens, and issue a Coinbase token, like Binance's," he said.