35 Interactions, 2 Today
'Joke' cryptocurrency Dogecoin is in the middle of a massive rally because of TikTok videos
Cover image via stock.adobe.com
'Joke' cryptocurrency Dogecoin has surged more than 101 percent over the last 24 hours, outperforming every single digital asset in the top 100 on CoinMarketCap.

The coin's ascent to its highest level since October 2018 was accompanied by almost a 2,000 percent increase in its daily trading volume.
The power of TikTok
Its monumental price rally was driven by viral and semi-viral videos on the TikTok app that started getting coverage on June 7.
DOGE eventually surged to its local high of $0.00559 at 3:07 UTC on the Binance exchange before retracing.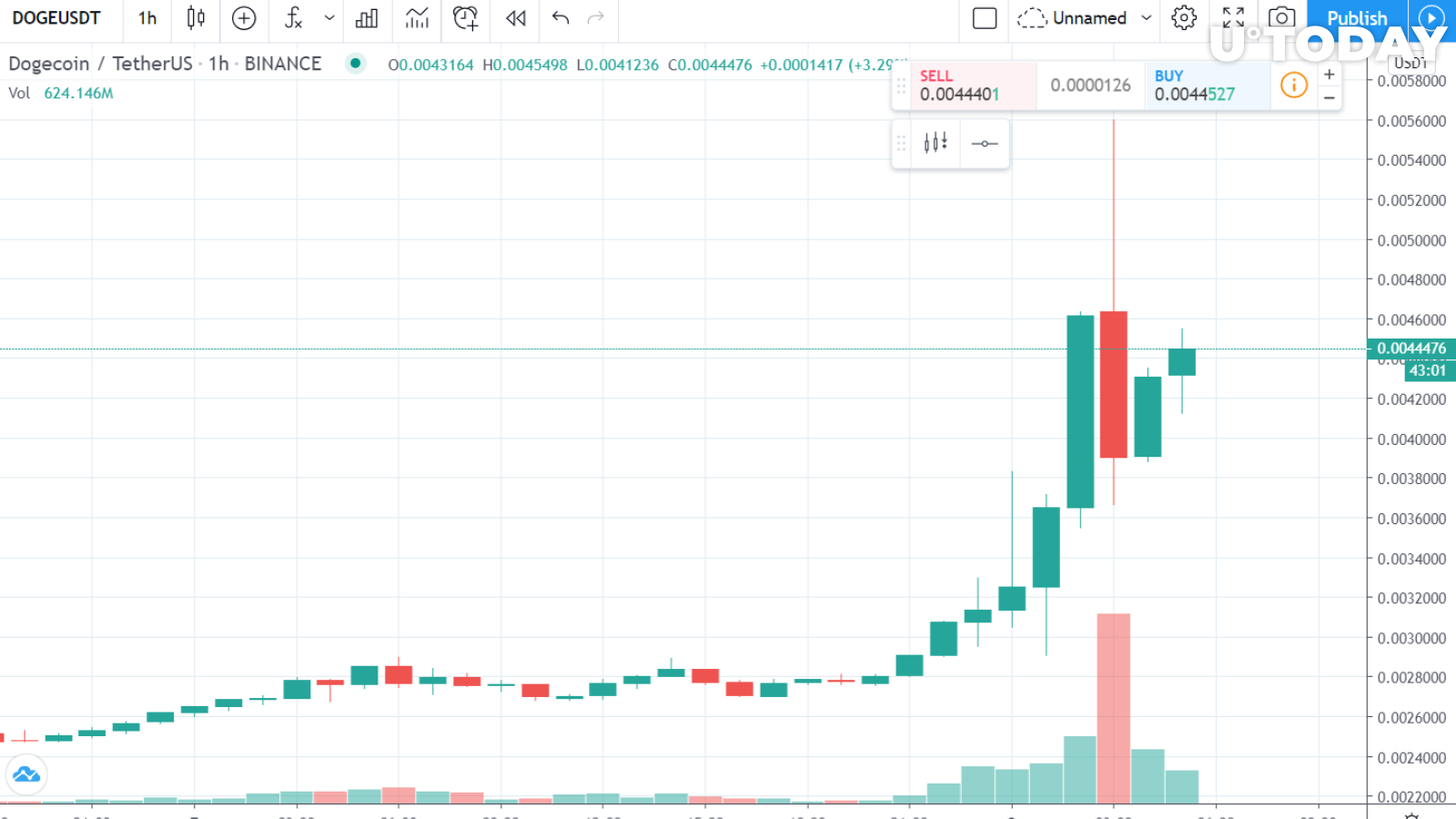 image by tradingview.com
The DOGE price corrected 34 percent in the span of 41 minutes before TikTokers came to the rescue.
Barstool Sports blogger and self-proclaimed 'Vape God' Tommy Smokes claims that he could turn his $850 into $850,000.
The participants of the #DogecoinTikTokChallange do not plan to cash out until Dogecoin hits $1.
It's not a pump-and-dump
'It is more like a stock manipulation scheme where the participants are mostly aware of the risks and willingly participate.'
[crypto-donation-box type="tabular"]
Subscribe to our newsletter