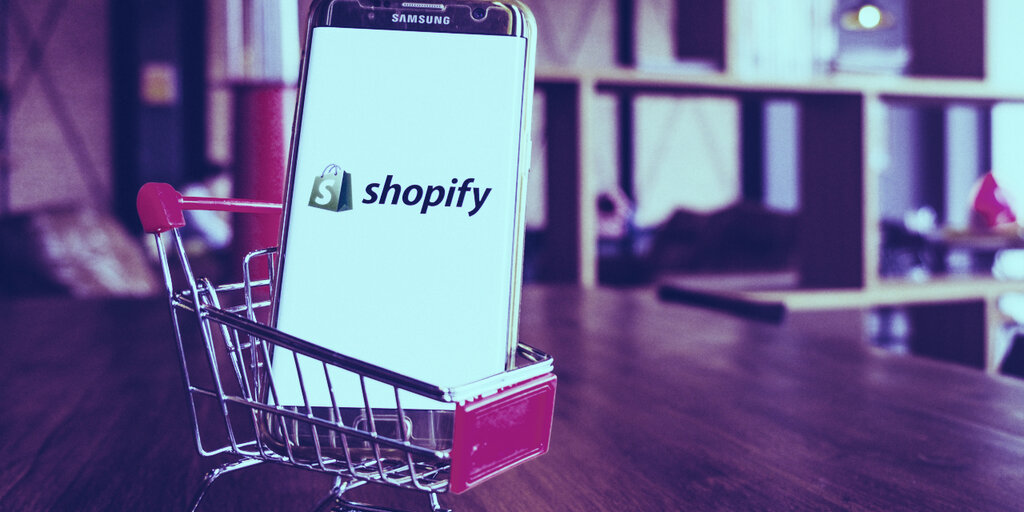 Canadian e-commerce giant Shopify will now give its merchants the option to accept payments in more than 1,000 cryptocurrencies. (Who knew there were that many?)
Cayman Islands-based crypto payment processor CoinPayments today announced a deal with Shopify that will see its platforms integrated, bringing more crypto payment options for Shopify merchants.
According to a release, this will allow vendors to "get paid faster in any of the 1,800 cryptocurrencies supported by CoinPayments." The idea is to enable more cross-border payments and eliminate the friction that merchants deal with when using "multiple payment processors across different jurisdictions," CoinPayments said.
"The combination of Shopify and CoinPayments is unstoppable in the payments industry," said CoinPayments CEO Jason Butcher in statement.
Shopify isn't new to crypto. The company had previously partnered with crypto payments firm BitPay, enabling its stores to accept more than 300 cryptocurrencies. It also works with Coinbase Commerce. It's unclear what the company's deal with CoinPayments will mean for its previous arrangement with BitPay.
The company also recently joined the much-maligned Libra Association, led by social networking giant Facebook. The stablecoin project has faced a great deal of controversy and regulatory scrutiny, leading many of its initial Silicon Valley partners to bounce.
Shopify joined Libra in February, just months after Stripe, eBay, Mastercard, and Vodafone had dropped out. Last month, Libra pivoted away from its decentralized vision to a more limited, centralized stablecoin, backed by regulated stablecoins.
We wonder if Libra will be one of the 1,000s of cryptos accepted at Shopify-enabled stores.