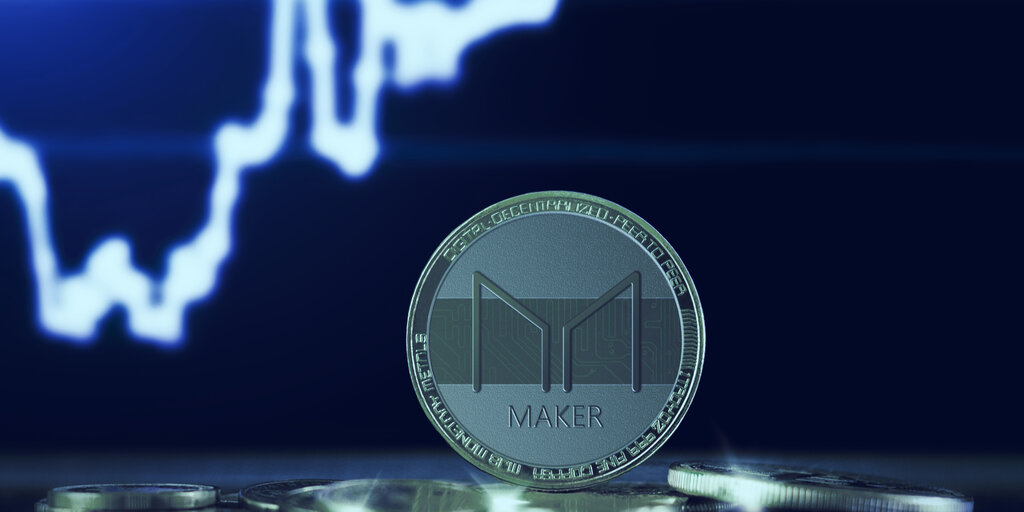 The price of Maker (MKR), the governance token for the MakerDAO stablecoin, increased by 20% after Coinbase Pro announced yesterday that it would support the token.
In the past week, it's increased by over 50%, according to CoinMarketCap data. MKR started the week at $343; as of May 30, its price is $518.
Coinbase said that users can transfer the token on its Pro platform—used by more experienced traders—from 9am PT (4pm UTC), June 8.
Then, they'll have to wait: trading will occur only if "liquidity conditions" are met. When Coinbase decides there's enough MKR on its Pro platform, it'll allow trading for pairings with both the US dollar and Bitcoin.
It's Coinbase's second attempt at launching MKR. It added support for it in April 2019 "in a limited number of jurisdictions," but MKR "did not proceed to trading" because people hadn't transferred enough MKR to Coinbase.
MKR is the governance token that dictates how MakerDAO's decentralized stablecoin, DAI, is run. DAI, which launched in 2017, is a ERC20 token on the Ethereum blockchain that has a steady value of one US dollar.
Those who hold MKR are able to vote on decisions, such as increasing or decreasing fees, to help keep the price of DAI stable. MKR tokens are burned or created to keep the price of DAI pegged to the dollar. In addition to that, MakerDAO's algorithms automatically manage the price of DAI, so no one person needs to be trusted to keep the currency steady.
Though still in its early stages, the DAI stablecoin has already proved useful. Oxfam, for instance, has trialed it in Vanuatu to practice for disaster relief efforts.
The views and opinions expressed by the author are for informational purposes only and do not constitute financial, investment, or other advice.
Join Geezgo for free. Use Geezgo\'s end-to-end encrypted Chat with your Closenets (friends, relatives, colleague etc) in personalized ways.>>