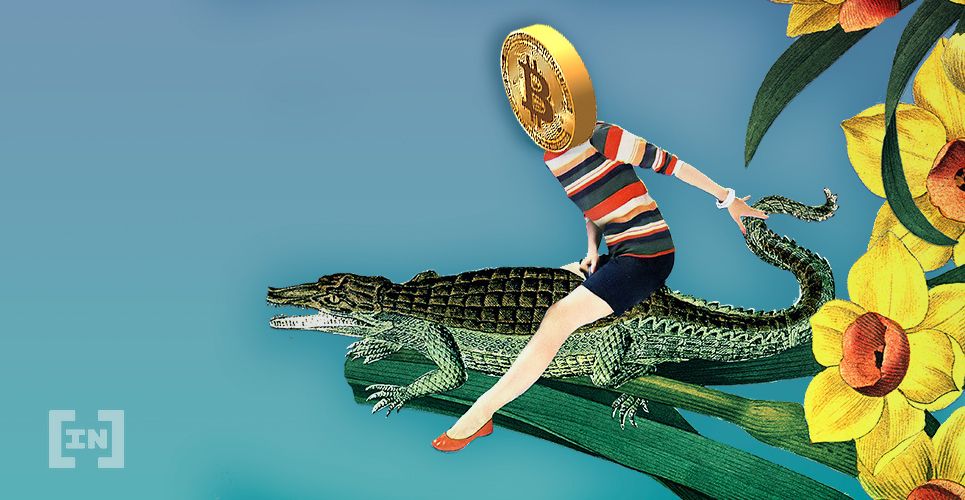 Matic Network (MATIC) has increased by 64% since May 11. The price is trading inside a steep ascending channel and has reached an important resistance level. Whether the Bitcoin dominance rate (BTCD) breaks down or bounces from the current support area will determine if the upward move for MATIC will continue.
The increase for MATIC is better illustrated by the weekly chart, which shows that the price is gradually approaching its December 2019 highs. Cryptocurrency trader @Pentosh1 tweeted a long-term chart for Matic, which shows the price trading at an important resistance level.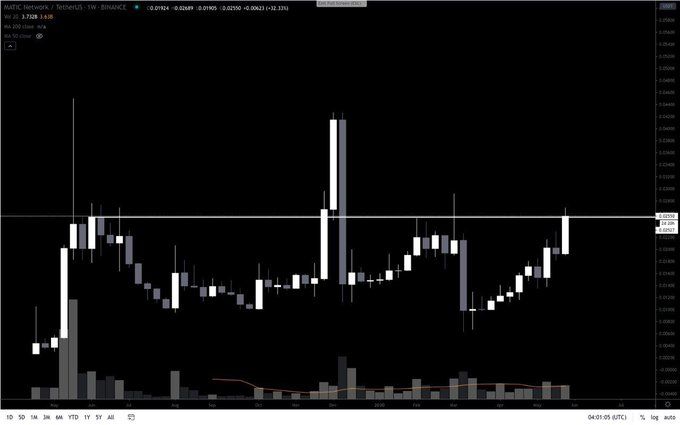 He believes that a breakout above this level would have long-term bullish ramifications, stating that:
Price discovery in June imo. Absolutely insanely bullish on a macro level with a weekly close above this. Just look at the momentum building
MATIC seems to be trading inside a range between 175 and 305 satoshis, with the minor support level being found at 235 satoshis, both a previous resistance level and the 0.5 Fib level of the entire upward move.
While the price reached the resistance line of the range yesterday, it was rejected and has been decreasing since.
The 200-day moving average (MA) is only slightly below the minor support level and moving upwards, so it is expected to strengthen this support area.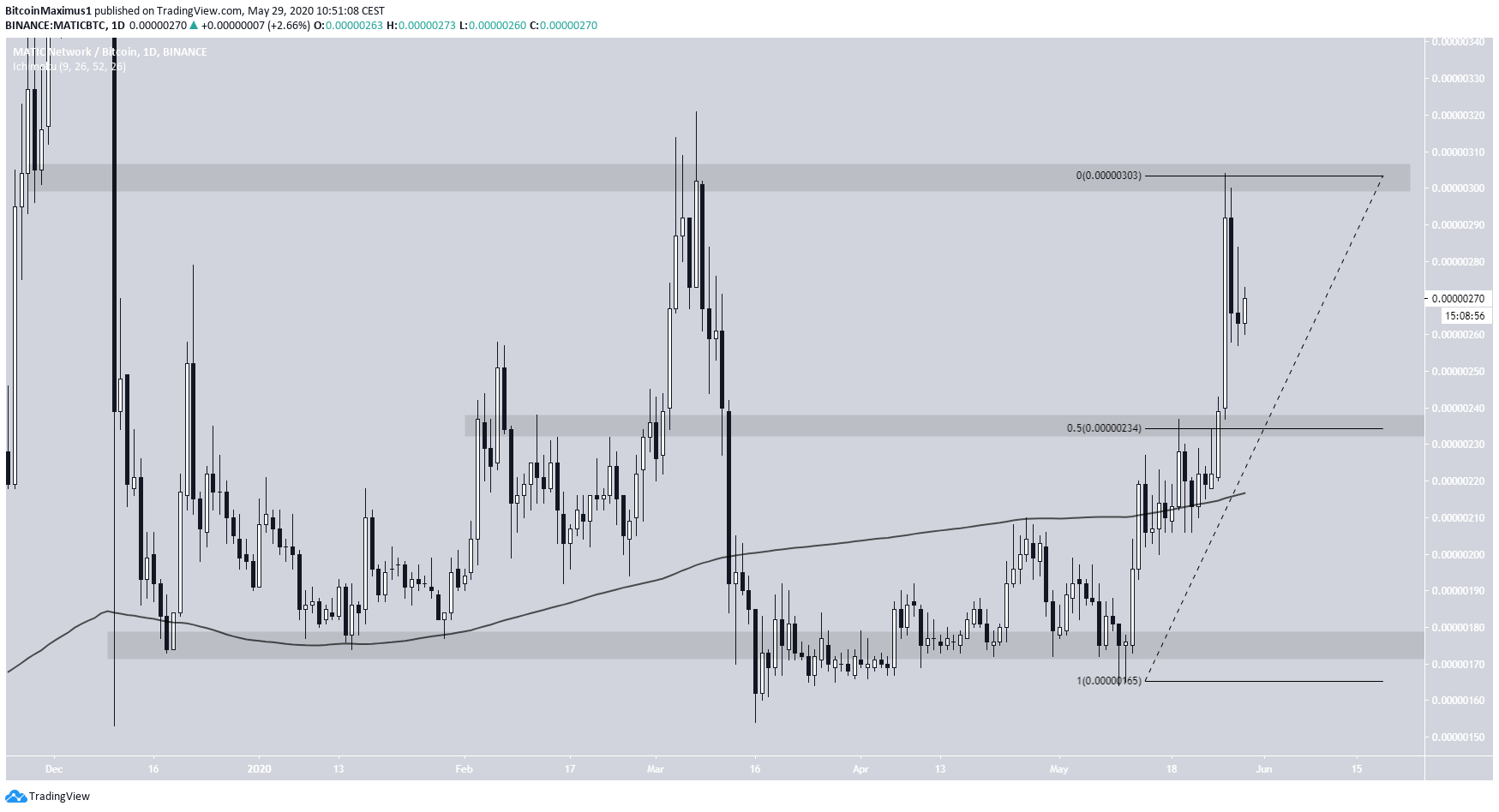 In the shorter-term, it looks as if MATIC is trading inside an ascending parallel channel. While the channel is very steep, there are no signs of weakness yet, such as bearish divergence in the RSI, indicating that the upward movement could continue.
As long as the price is trading inside this channel, its price movement is considered bullish. However, it seems that the price is due for a retracement before moving upwards, either to the ascending support line of the channel or the aforementioned minor support area.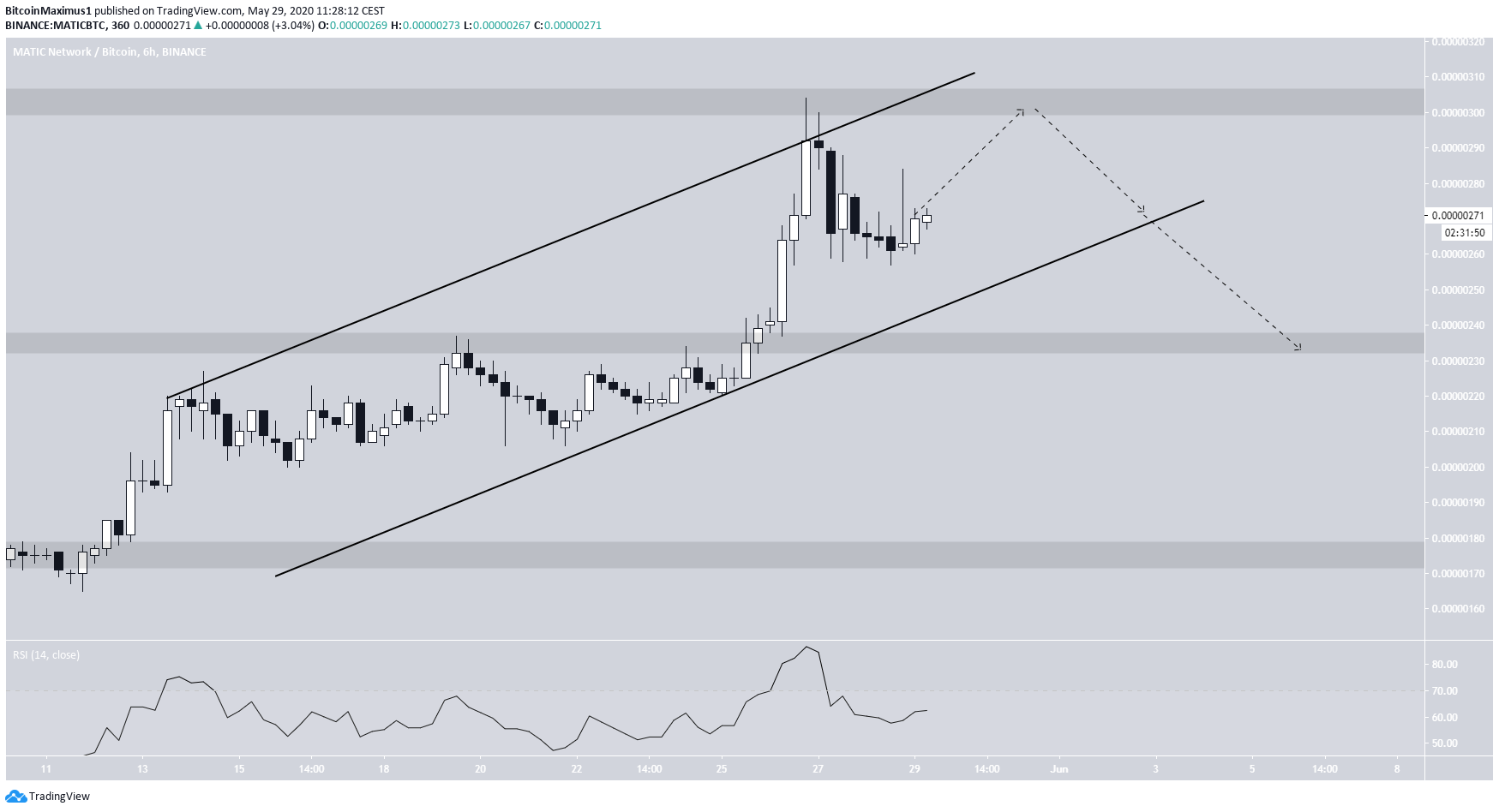 Bitcoin Dominance Rate
As for the Bitcoin dominance rate (BTCD), it has broken out from a descending resistance line. However, BTCD was rejected by the 67.5% area and is currently decreasing towards 66.5%, a major support level also strengthened by the 25-day MA.
Whether the price breaks down or bounces at this level will likely determine if alt/btc pairs will continue to increase or if they have reached a top.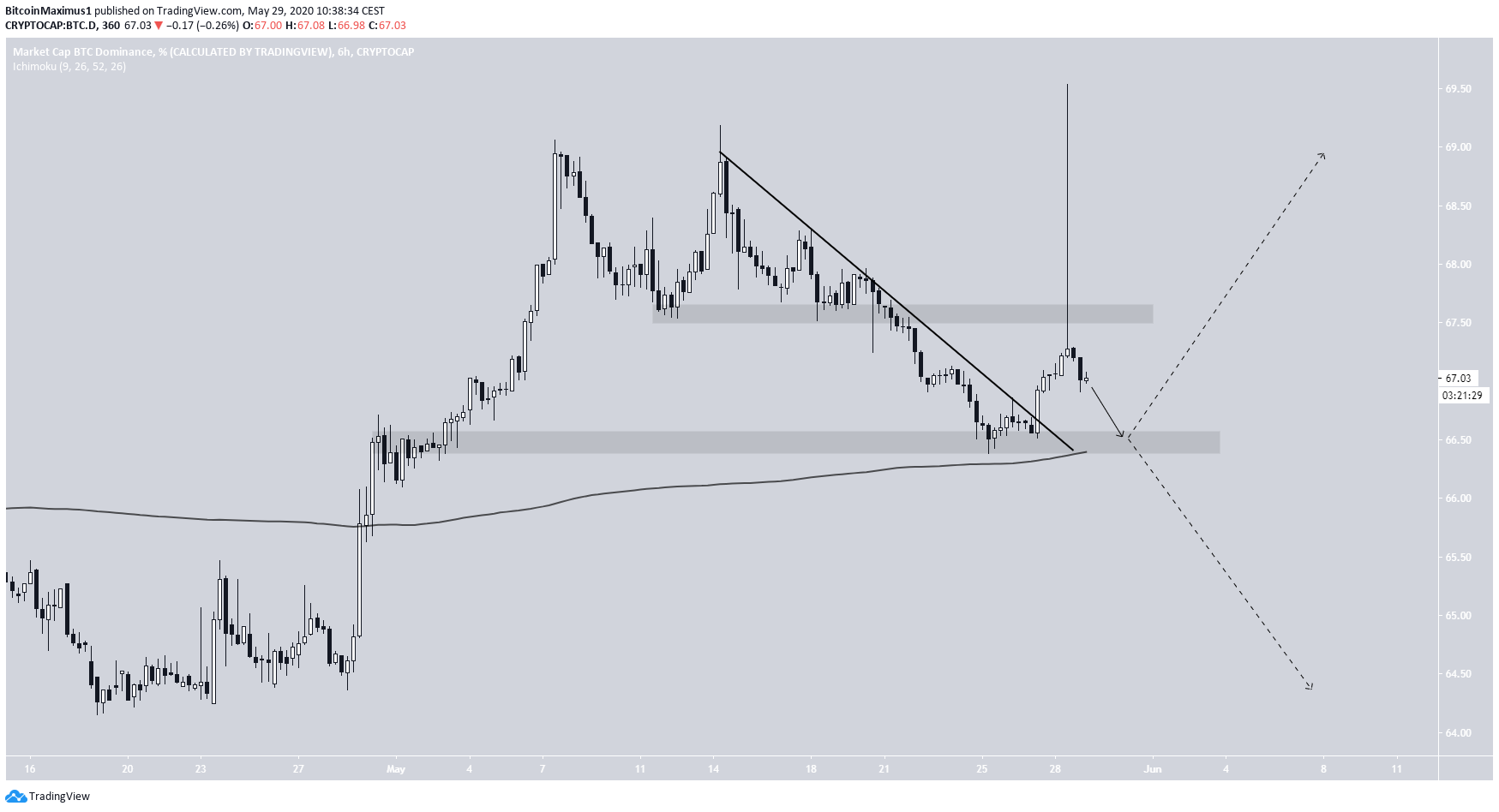 Join Geezgo for free. Use Geezgo\'s end-to-end encrypted Chat with your Closenets (friends, relatives, colleague etc) in personalized ways.>>