The Polkadot (DOT) price hit a new all-time high of $7.70 on December 29.
The previous all-time high resistance area has been flipped to help Polkadot and is expected to continue to rise as long as it trades above it.
Polkadot Breakout Leads to New Highs
DOT had been following a downward resistance line since reaching $6.86 on Sept. 1.
On Dec. 28, DOT was able to move successfully over this line and proceeded to a new all-time high of $7.70 the next day.
In addition, DOT validated the $6.30 area as support in the form of a long lower wick (shown with the green arrow in the image below). As long as DOT is trading above this level, it is expected to continue to increase.
Technical indicators are also buoyant, promoting the possibility that DOT will continue to move higher.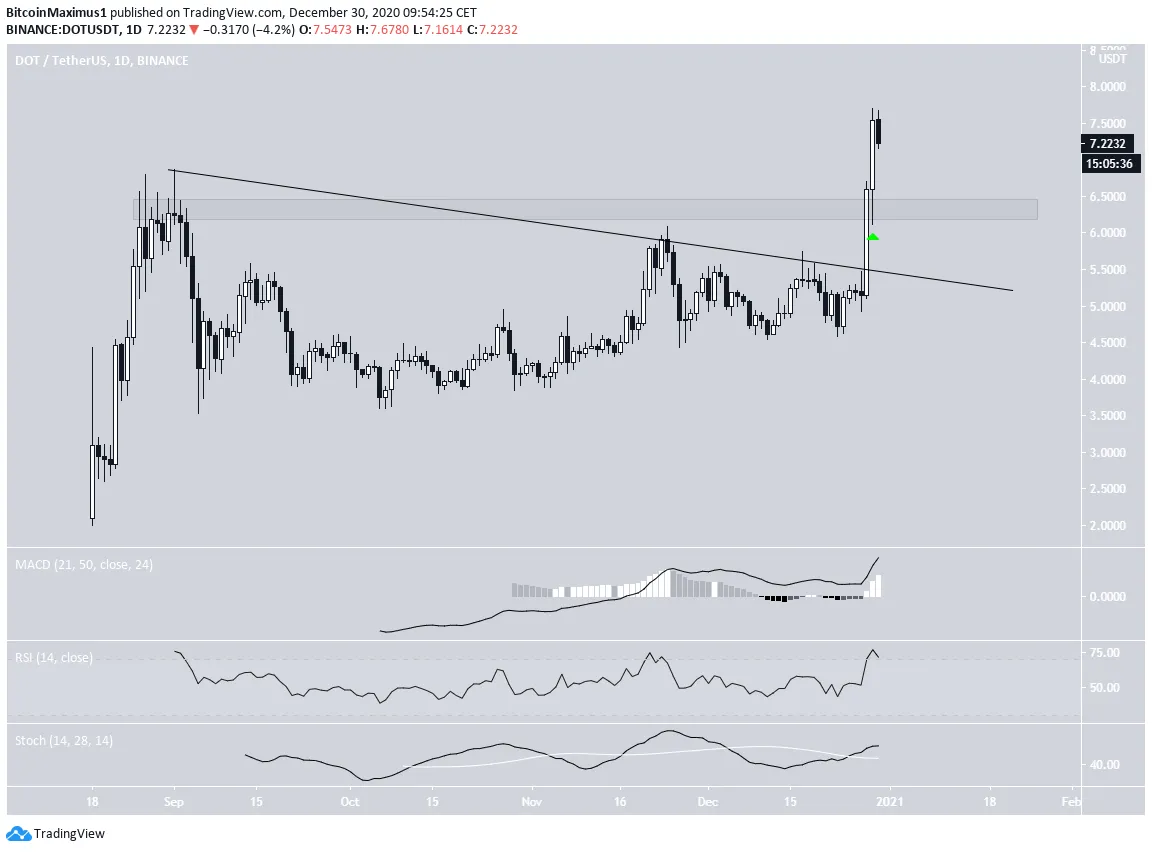 DOT Moves into Positive Price Discovery
Cryptocurrency trader @altcoinsherpa outlined a DOT chart, stating that the price is close to reaching a new all-time high.
Since the tweet, DOT has moved above the $6.30 resistance area, which is now likely to act as support.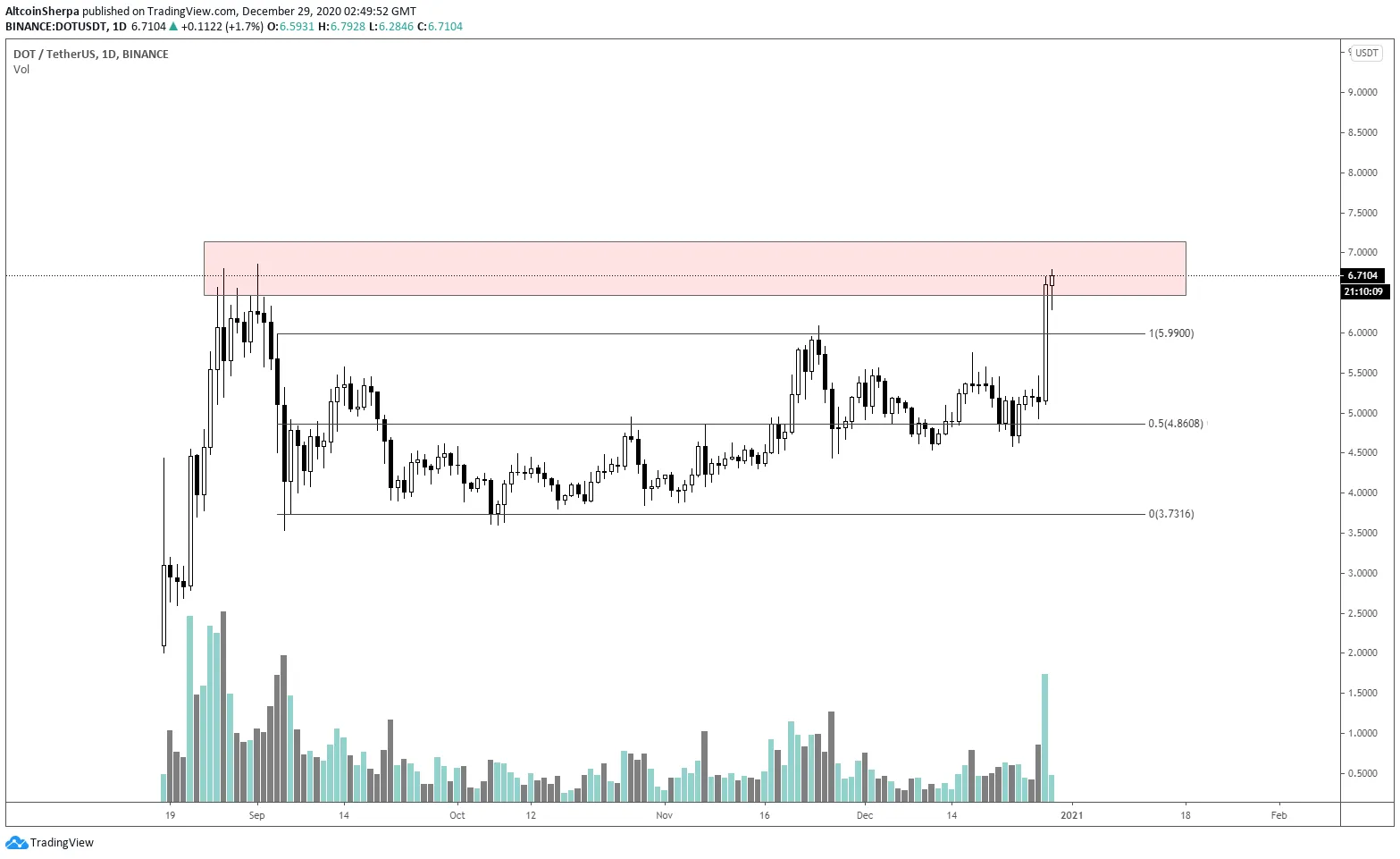 Since DOT is at an all-time high, we need to use Fib extensions in order to determine the next possible resistance levels.
The 1.61 Fib extension of the initial upward move shows that the next closest resistance area is likely to be found at $9.82.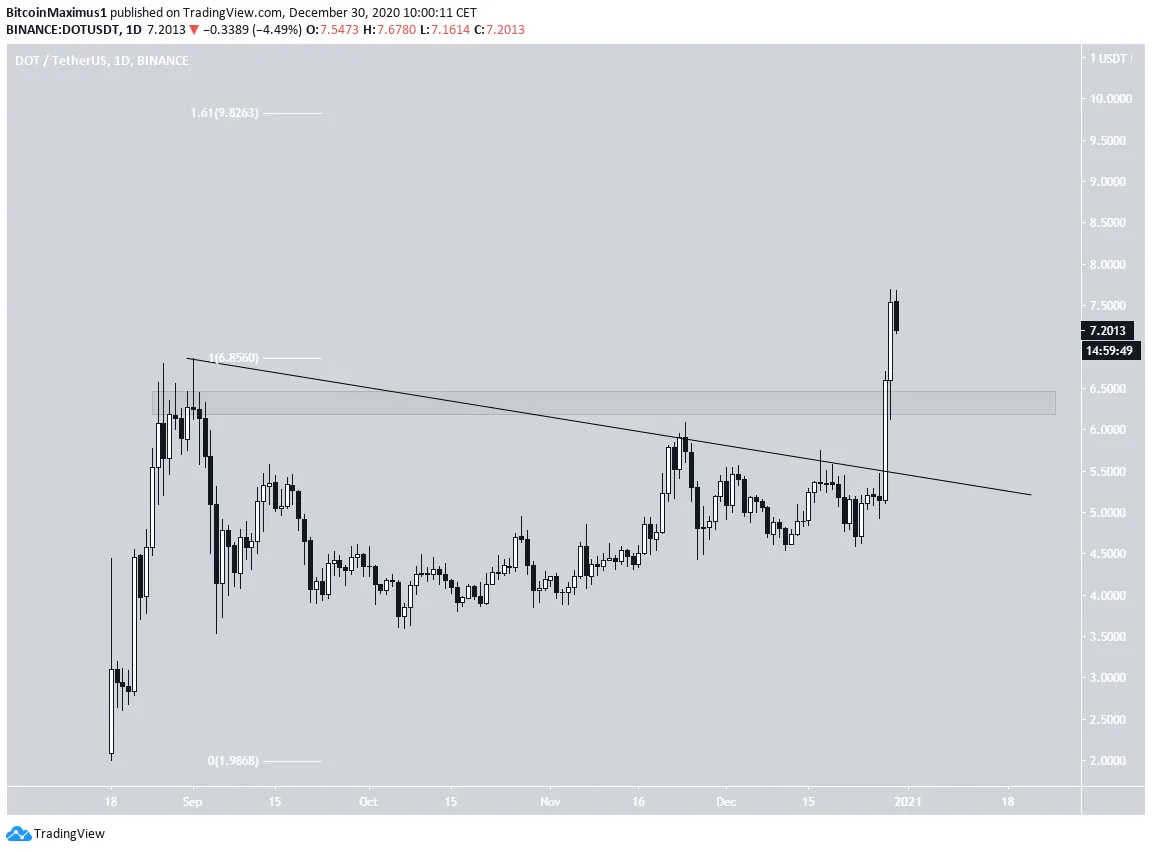 DeFi Index
The DeFi index has been declining since reaching $769 on Nov. 24. A descending resistance line has been followed throughout this period.
However, the index also rebounded twice in the $516 support area (also the 0.618 Fib retracement level). This has given rise to two long lower wicks—a sign of buying pressure. The fact that the wicks occurred at a crucial Fib retracement level makes the index likely to have completed its correction.
If it breaks out above the descending resistance line, the next resistance areas would be $900 and $1,100.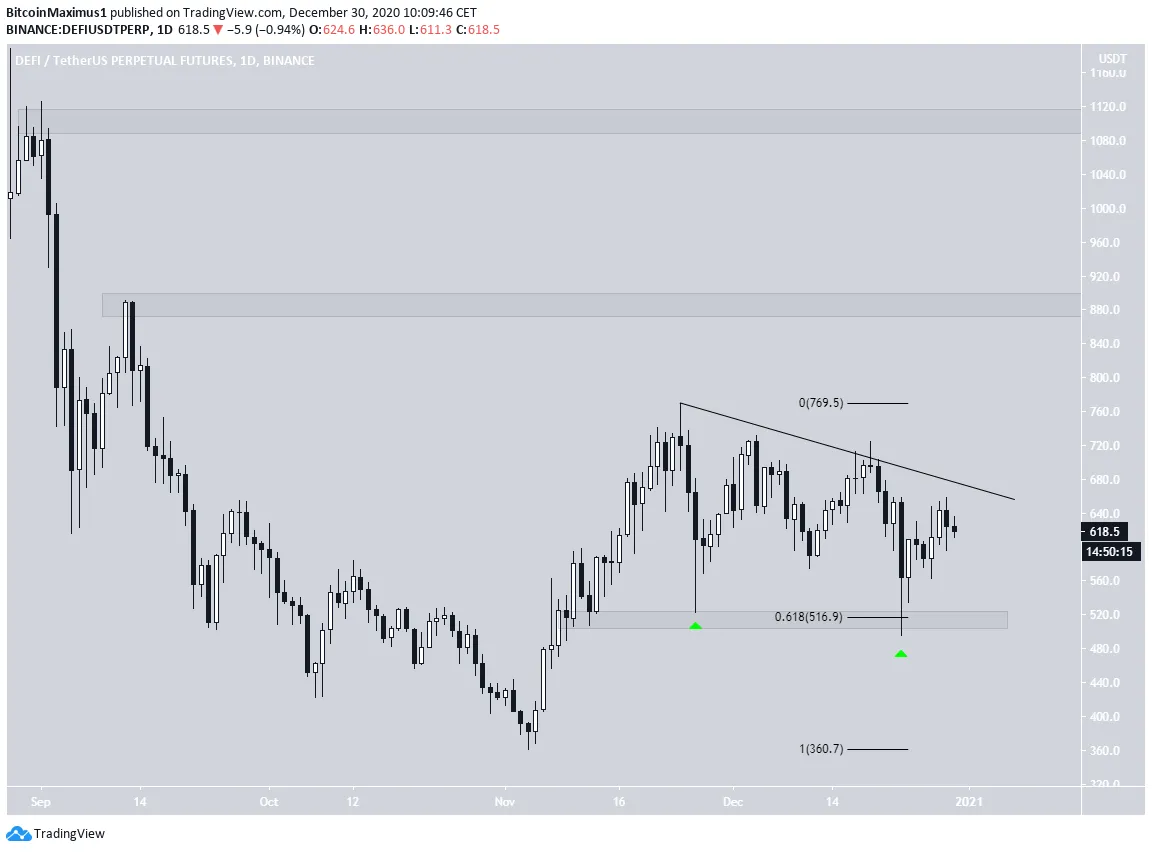 Conclusion
As long as DOT is trading above the $6.30 support level, it is expected to continue to increase to $9.80 towards the next resistance area.
The DeFi Index is expected to break out above the current downward resistance line and continue to rise to a resistance level of $900 & $1,100.
376 Interactions, 4 today