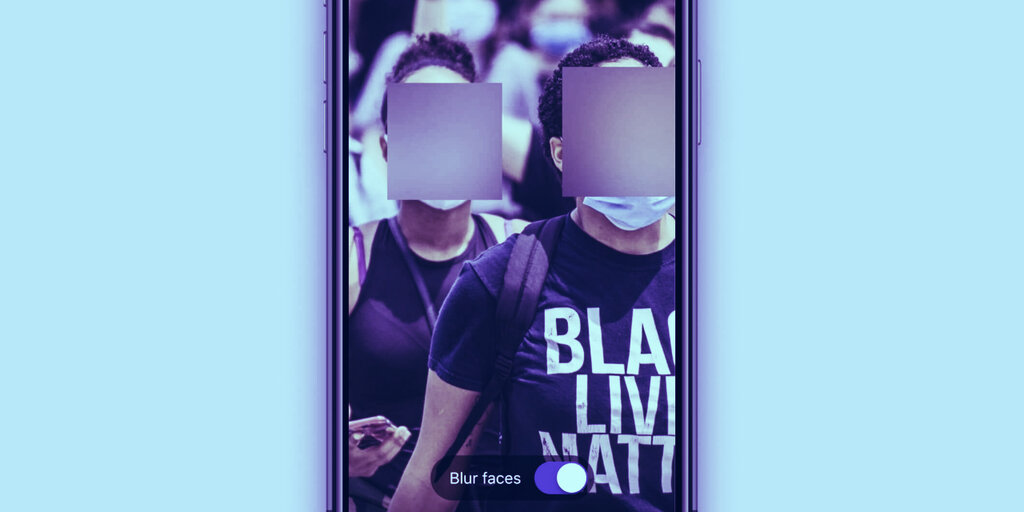 Privacy-first messaging app Signal is taking a stand against the encroachment of police and government surveillance in the wake of worldwide protests sparked by the police killings of George Floyd and Breonna Taylor.
Users of the app will soon be able to blur faces in images they share within Signal.
Blur Tools for Signal: A new way we hope to make Signal more helpful for everyone on the street right now.https://t.co/PLyQ8YdWpN pic.twitter.com/qARojvi3wD

— Signal (@signalapp) June 4, 2020
The company wrote yesterday that the feature will go live "as soon as possible" and has already been submitted to app stores. Signal is available on both Android and iOS.
Once it does, users will be able to draw lines around faces, which the system will then blur to obscure the identities of those depicted in the images. "Now it's easy to give every face a hiding place, or draw a fuzzy trace over something you want to erase," it wrote in a blog post.
All processing will take place on devices, meaning that data won't be sent to Signal. The app already takes minimal amounts of metadata from users. The new feature is a response to the US protests, which concern the recent death of George Floyd, an unarmed 46-year-old African American, while in police custody on May 25.
"Right now, people around the world are marching and protesting against racism and police brutality, outraged by the most recent police murders of George Floyd and Breonna Taylor," Signal wrote in its post. "At Signal, we support the people who have gone into the streets to make their voices heard."
Some of the protests, which have since extended to all 50 states and other parts of the world, have turned violent. Many states have imposed curfew and US President Donald Trump has called for the National Guard, and even the military, to respond.
The new tool from Signal will allow users to "encrypt" their faces and avoid detection when their photos are shared.
Though Signal can automatically detect faces, "These system libraries are not perfect. They don't detect every face 100% of the time," the company wrote. Accordingly, users can "draw with the blur brush to manually obscure additional faces or areas in a photo."
Interest in Signal has surged in the US amid the protests. As reported by Decrypt, US users have downloaded the app 121,000 times since May 25, according to App Annie.
Said Signal: Alongside the coronavirus pandemic, "One immediate thing seems clear: 2020 is a pretty good year to cover your face."