MATIC has just broken out from an important resistance level and could increase rapidly due to the lack of resistance above the current price level.
While REN has successfully flipped and important horizontal resistance level, its upside potential seems limited, due to the fact that it has yet to clear numerous important resistance areas.
REN (REN)
The REN price has been increasing rapidly since the beginning of May. However, the price has been following an ascending resistance line since October 2019, currently touching it for the third time and halting the monthly upward trend. The previous time the price acted in this manner, it dropped sharply shortly afterwards. However, the price has also successfully flipped the 1,000 satoshi level, which is now likely to act as support.
Furthermore, the 50- and 200-day moving averages (MA) have made a bullish cross, a sign that the price is likely to continue moving upwards. In addition, while the RSI is overbought, it has yet to generate any bearish divergence.
However, even if the price were to break out above this resistance line, there is strong horizontal resistance at 1,250 and 1,400 satoshis, rendering the upside potential limited.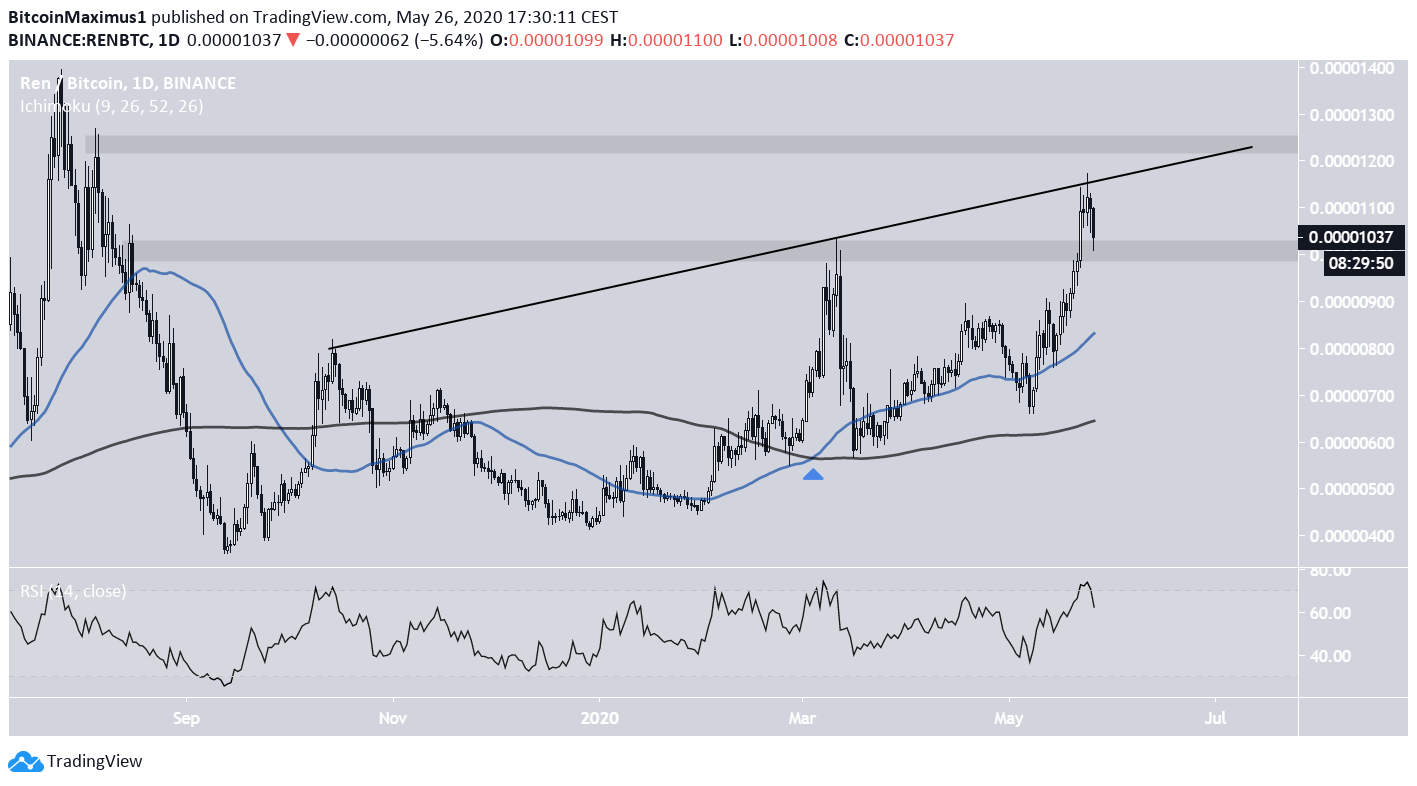 The possibility of a bounce and continuation of the current upward movement was also outlined by well-known trader @Devchart, who tweeted that the price could bounce above the 200-hour MA.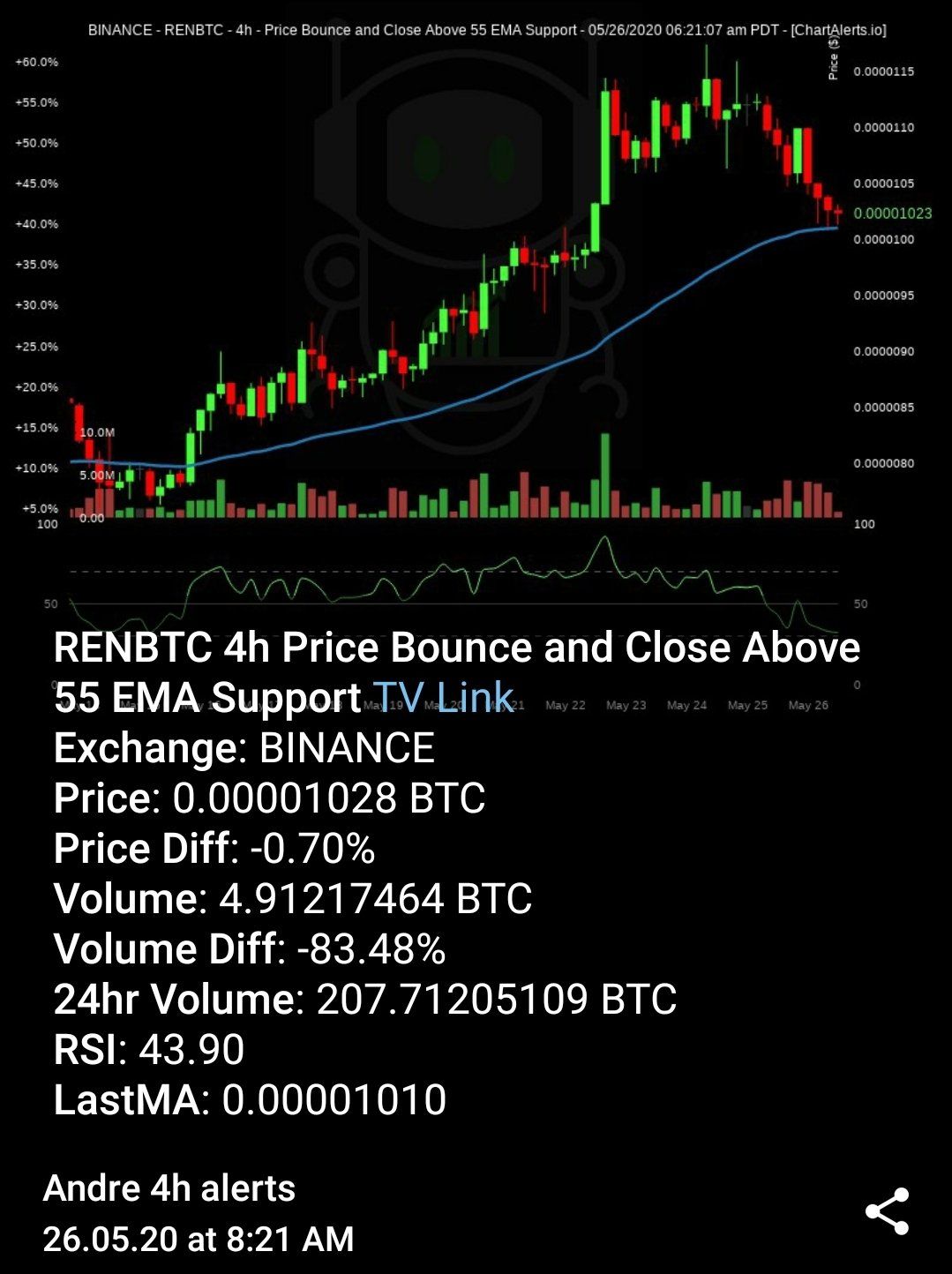 He stated that:
Barring some nasty $BTC dumps, this is the kind of retracement I usually look for in bullish moves. Bounce baby bounce
In the short-term, the price has indeed bounced on the 200-hour MA and possibly created a double bottom, but there is only a slight bullish divergence in the RSI — and significant overhead resistance. Therefore, while the price could continue increasing as long as it stays above 1,000 satoshis, the potential for considerable, rapid increases does not seem to be high.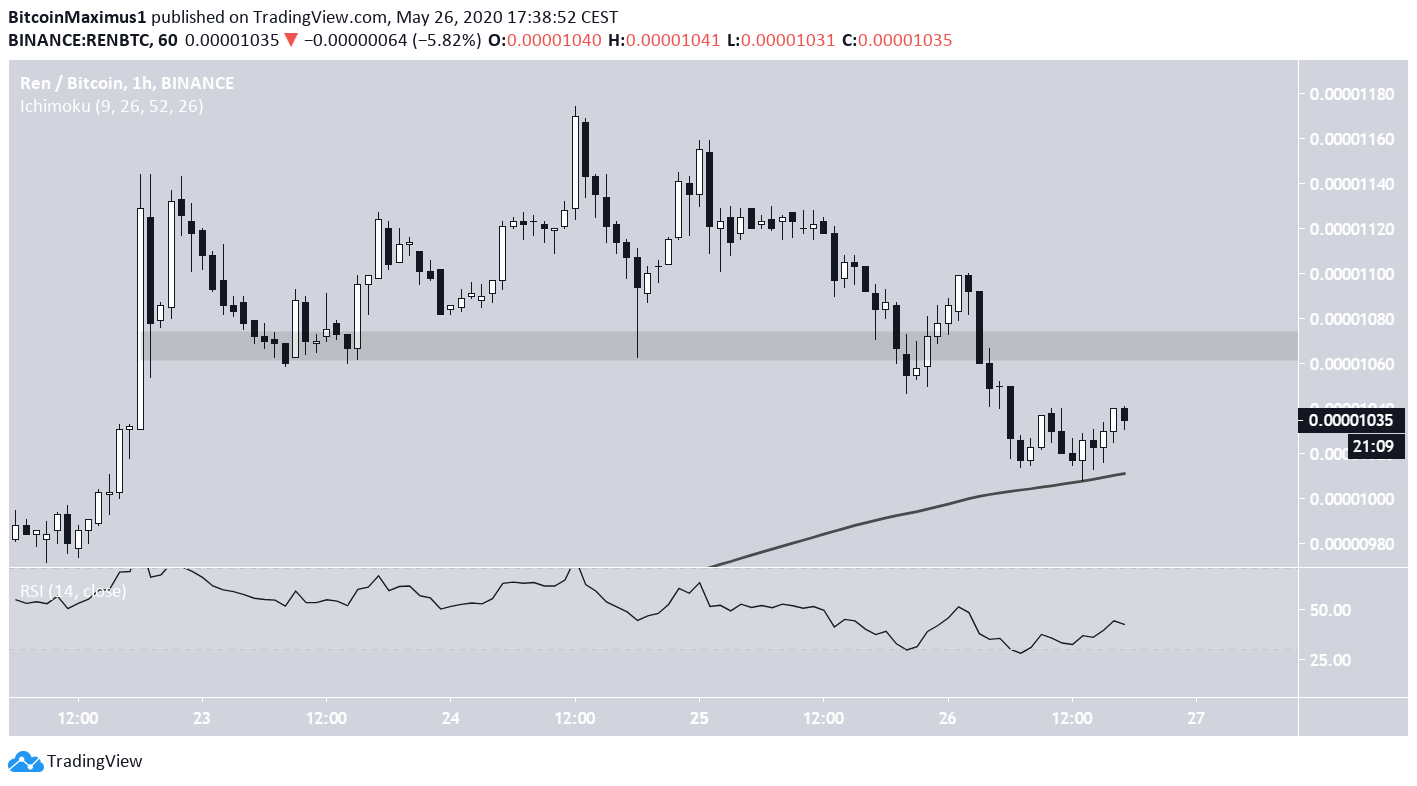 Matic Network (MATIC)
Another trader, @AltcoinSherpa, stated that she believes MATIC will be the one to increase, since it has already regained numerous long-term support levels.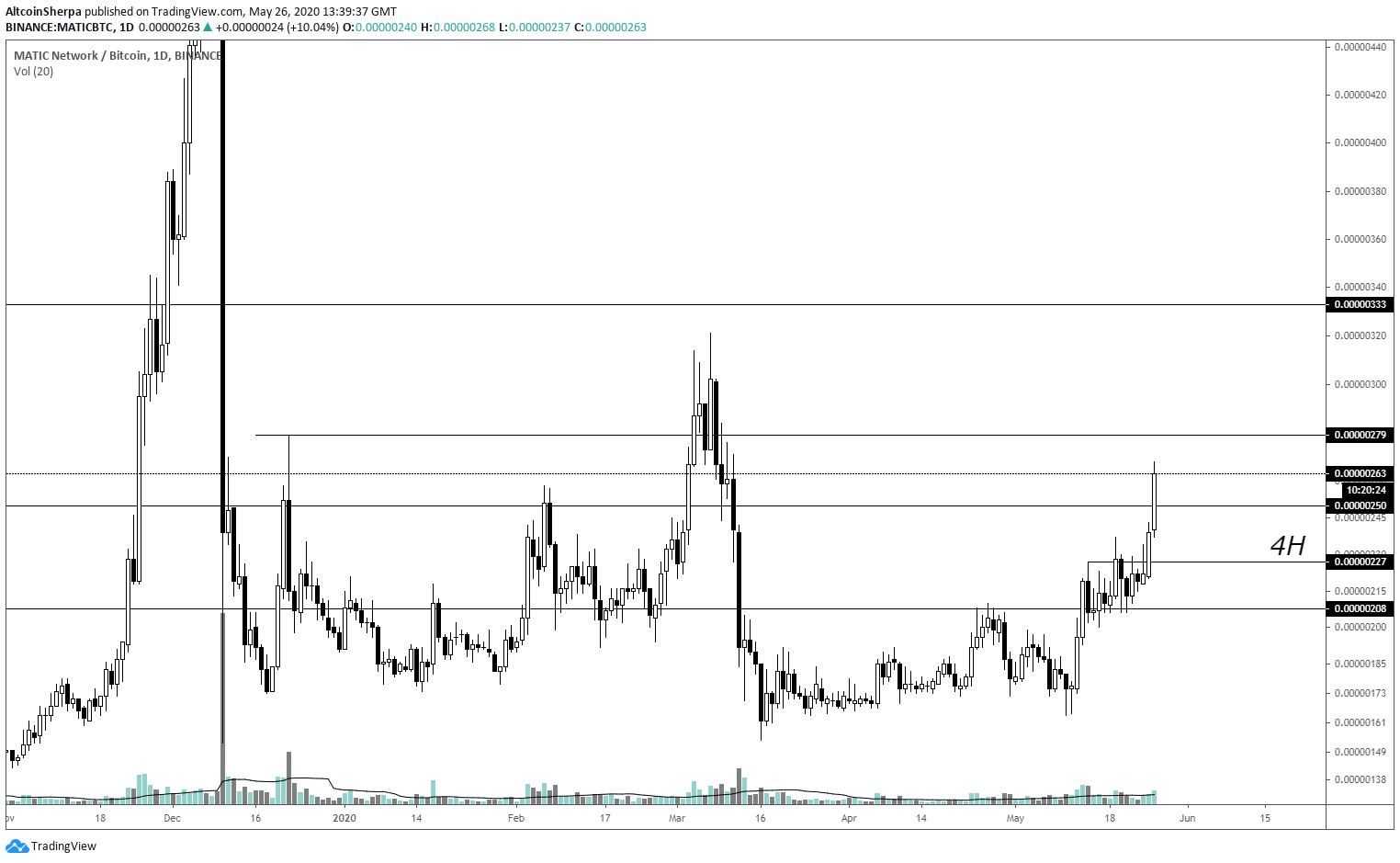 She believes that the next targets are found at 280 and 300 satoshis:
Insane volume coming in on the 4h, looks great. 280 and 300 are the next areas up IMO. Would consider an entry around 250 as well. Obviously really bullish.
Indeed, the MATIC price movement looks quite bullish, since the price has initially broken out above its 200-day MA and the 250 satoshi resistance area afterwards. If the price successfully validates this area as support, it is likely to continue moving upwards.
Unlike REN, there is a lack of resistance overhead, with the only notable areas being found at 300 and 350 satoshis. Therefore, we could see an accelerated increase ensue for MATIC.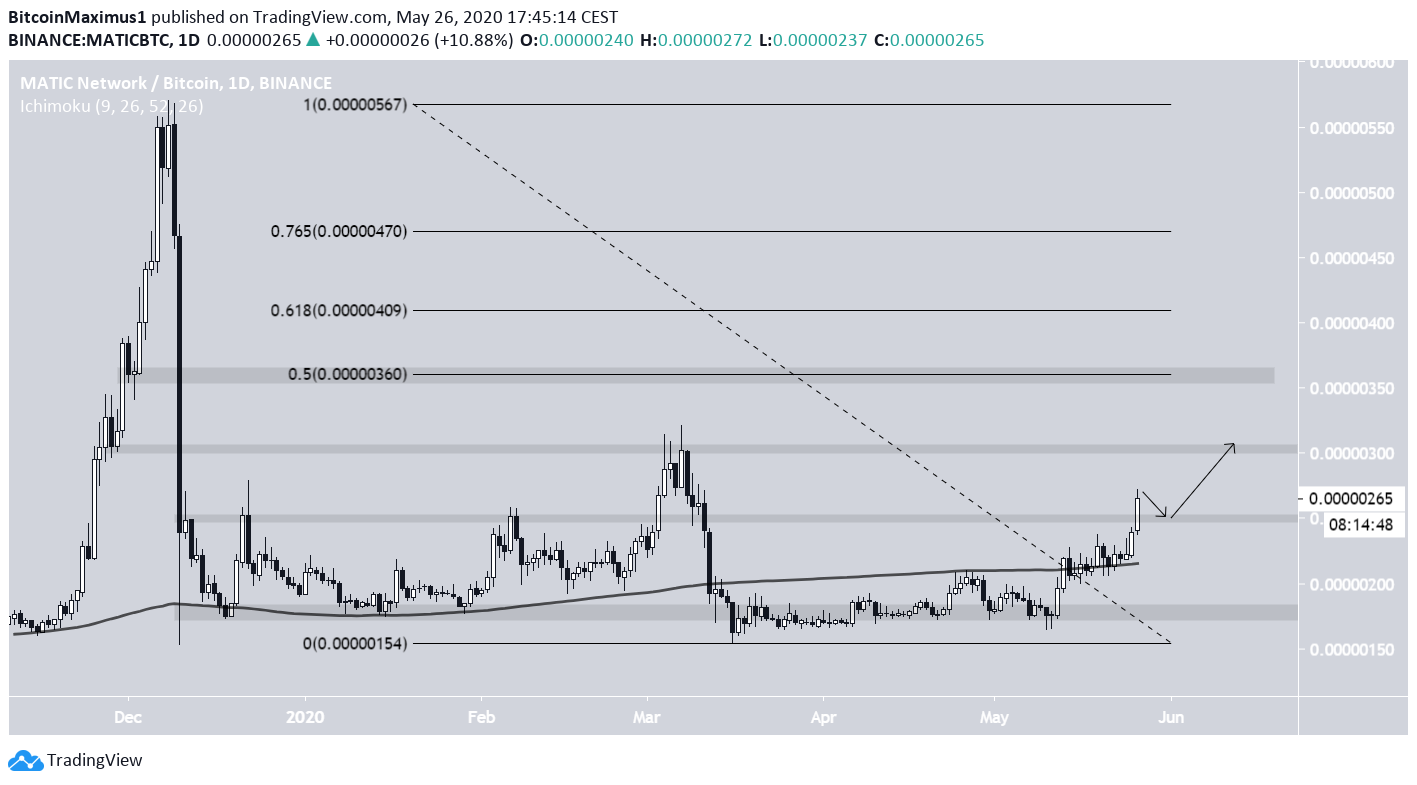 Join Geezgo for free. Use Geezgo\'s end-to-end encrypted Chat with your Closenets (friends, relatives, colleague etc) in personalized ways.>>