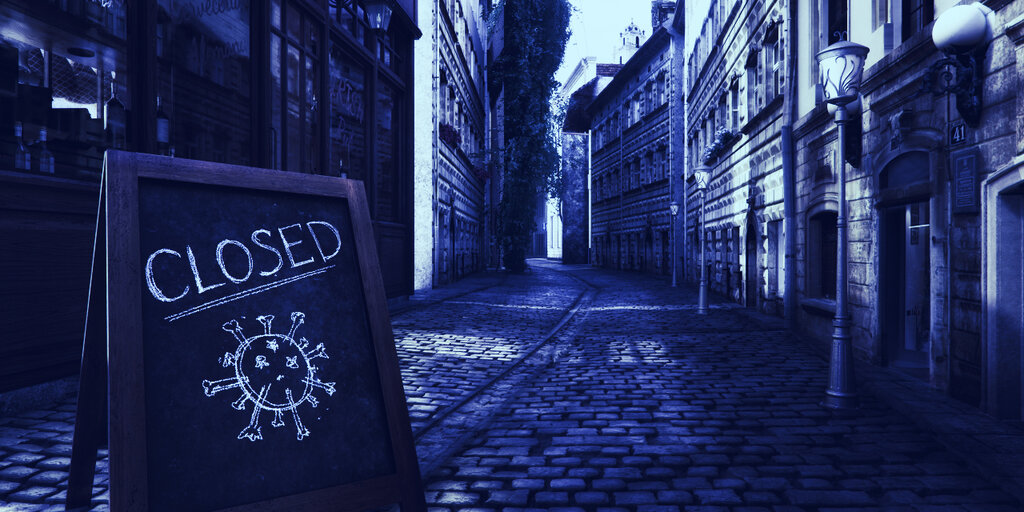 When the UK went into lockdown, financial trepidation spread into the Bitcoin world, according to a new study released Wednesday by "challenger bank" Revolut.
The London-based fintech analyzed data from 3 million UK customers who use its crypto trading service to buy and sell Bitcoin (BTC), Bitcoin Cash (BCH), Ripple (XRP), Ethereum (ETH) and Litecoin (LTC).
The UK went into full coronavirus lockdown with the British public ordered to stay at home on March 23.
In the second half of March, UK crypto traders bought nearly two-thirds (-58%) less crypto per week, Revolut said. That's an average per week drop of approximately 540 pounds to 230 pounds ($663 to $280). Users of the Revolut app also did about 50% less trading, the company said.
April saw Bitcoin buyers return
Interest in the market began to pick up again on April 20, when users began to purchase more BTC, according to the report. This was accompanied by a rise in the price of BTC.
On April 20, BTC was about $7,000. Since then, it has gone up more than 30% to about $9,000.
In the two weeks following April 20, the number of users buying cryptocurrencies rose 68%. The average amount of cryptocurrency bought by users increased by 57% and the amount bought per trade increased 63%, the report showed.
Bitcoin domination
Throughout the lockdown period, Bitcoin (BTC) dominated purchasing habits, with a total 51% share of the cryptocurrency trading market, Revolut's data showed. This was followed by XRP, ETH, and BCH, the company said.
Revolut's data also highlighted how different age groups buy and sell cryptocurrency. Those in the 55-64 age group buy at the highest value (345 pounds per trade) whereas those in the 18-24 age group trade at the lowest value (109 pounds per trade), the firm said.
Launched in 2015, Revolut now boasts more than 10 million customers, mainly in the UK and Europe. Along with banking services, the company offers a currency exchange, insurance brokerage and equity trading platform. The fintech completed a $500 million Series D in February, valuing the company at $5.5 billion.
The views and opinions expressed by the author are for informational purposes only and do not constitute financial, investment, or other advice.
Join Geezgo for free. Use Geezgo\'s end-to-end encrypted Chat with your Closenets (friends, relatives, colleague etc) in personalized ways.>>