252 Interactions, 8 today
Bakkt was created by the proprietors of the New York Stock Exchange. Bakkt aims to make trading crypto assets as common as trading stocks by establishing a cryptocurrency exchange regulated by the US government.
The owner of the New York Stock Exchange wants Bitcoin to become more mainstream. What constitutes mainstream? Traditional financial institutions and investors. If you can make old money feel comfortable trading new money, you can attract a massive new wave of investors to the bitcoin game—and maybe even stabilize it. That is the promise of Bakkt, which aspires to be the institutional investor's on-ramp.
We learn more about it below.
What is Bakkt?
Bakkt is, at its heart, a custody service that keeps Bitcoin in a safe form known as cold storage. It manages big sums of Bitcoin for institutional investors.
Intercontinental Exchange (ICE), the parent corporation of the New York Stock Exchange, owns Bakkt (NYSE). ICE then provides a Bitcoin futures product under the Bakkt name. Traders may place bets on whether the price of Bitcoin will rise or decline. All Bitcoin used to back the deals is securely held in Bakkt's custody.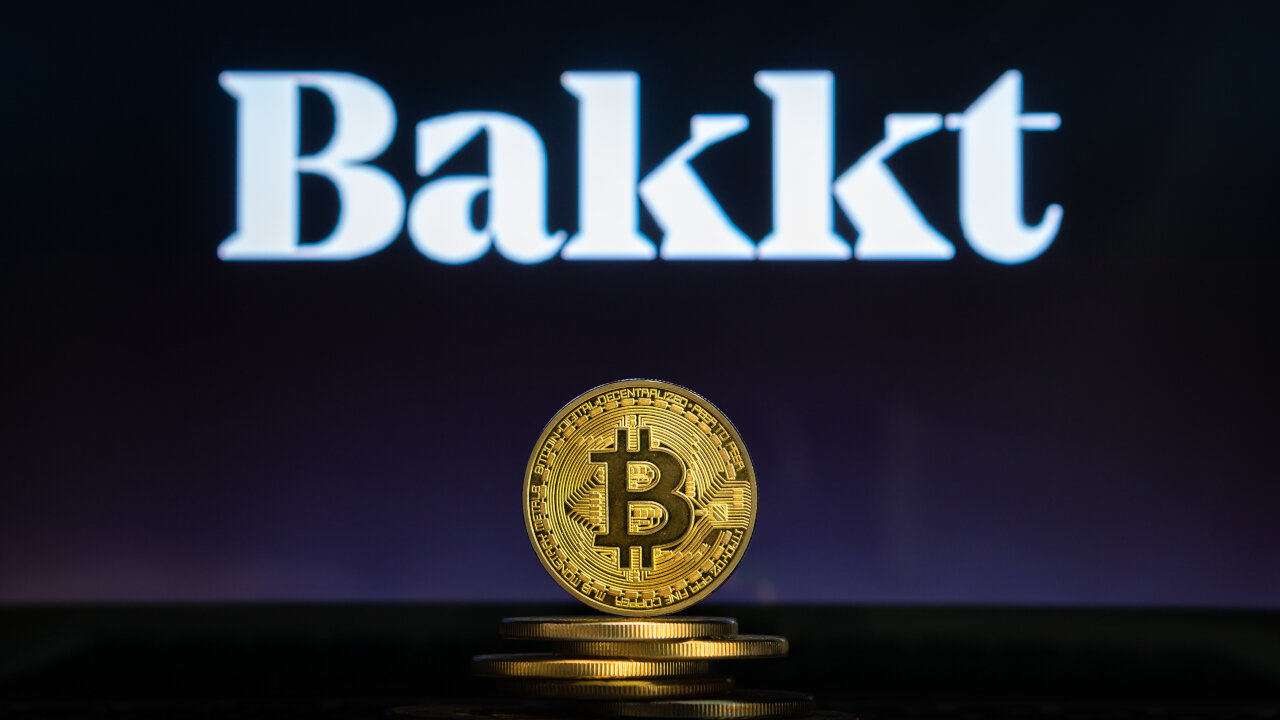 As a result, Bakkt manages Bitcoin on behalf of ICE, allowing institutional investors to speculate on it through futures trading. The combination allows institutions to acquire and sell digital assets in a federally regulated environment in the United States. This means users may enjoy the same simplicity, volume, and security for Bitcoin as they do on established exchanges.
Bakkt is rather unique in that it allows deals to be physically paid in Bitcoin rather than cash. That is, after a deal is completed, the trader receives Bitcoin into their account. All of this Bitcoin is stored by Bakkt—and it uses a separate ledger to record who owns what, rather than having to move the Bitcoin around all the time.
When did Bakkt launch?
Bakkt was announced in August 2018, however it did not go live until September 23rd, 2019. The company that founded it, ICE, is led by Wall Street titan Jeffrey Sprecher, who also serves as the chairman of the NYSE. Sprecher observed that many traditional investors were eager to become involved with cryptocurrencies, but that it needed to be packaged and regulated properly. As a result, ICE established Bakkt to accommodate investor demand.
He initially named Kelly Loeffler, previously the CMO of ICE, as CEO of Bakkt, but she quit to become a US Senator in late 2019. Former PayPal vice president of engineering Mike Blandina took her place, followed by ICE's assistant general counsel David Clifton (as interim CEO), and lastly former Citi head of technology Gavin Michael.
Bakkt's launch was a sluggish one. Only 71 Bitcoin were exchanged on the first day of the Bakkt Bitcoin futures offering, which was valued roughly $700,000 at the time. Bakkt's Bitcoin futures achieved a trading volume of $286 million in the final week of 2020, indicating that trading has grown over time.
A brief history of Bakkt
August 2018 – The Bakkt platform is announced by parent company Intercontinental Exchange (ICE)
December 2018 – Bakkt raises $182.5 million in funding round
September 2019 – Bakkt Bitcoin futures go live, trading is now open on ICE.
December 2019 – Bakkt launches Bitcoin monthly options and cash-settled Bitcoin futures.
January 2021 – Bakkt announces that it will go public.
March 2021 – Bakkt receives a BitLicense in New York.
What's so special about it?
Bakkt is still the new kid on the block, but it's already labeled as the way to make Bitcoin mainstream. Even titans Microsoft and Starbucks have thrown their weight behind it.
The platform provides a way for traditional investors to get involved in Bitcoin with the oversight of US federal regulation. The company is working with the Commodity Futures Trading Commission (CFTC) for approval – which will bring requirements like compliance, anti-money laundering rules, and strict reporting standards.
That could be the assurance that big-time institutional investors need to finally dive in to crypto. The company has said its goal is to turn Bitcoin into the world's first worldwide currency.
How does Bakkt work?
Bakkt is a platform for institutional investors to buy, sell, and store digital assets on a global network. The idea is that Bakkt gives investors the chance to trade assets and futures based in Bitcoin the same way they would traditional currencies and commodities.
Bakkt also offers warehouse storage for the safekeeping of Bitcoin. Storing a customer's private keys "offline" adds layers of security and thwart hackers – bringing more peace of mind to traditional investors.
The platform has also come up with a way to tackle blockchain's biggest drawback: slow speed. Since a lot of the transactions will happen between customers with assets already stored in the warehouse, it isn't necessary to put every single movement on a blockchain. Anything that happens within the warehouse is recorded on Bakkt's own separate ledger. Only assets coming in or leaving the warehouse need to be on the blockchain.
In that sense, parent company CEO Sprecher says it operates "on a layer above the blockchain."
What can you do with Bakkt?
Bakkt is a way for institutional investors to embrace Bitcoin in a way they've never been able to before.
Bakkt claims to solve two fundamental problems that prevent Bitcoin from widespread acceptance.
📈 Infrastructure –  Bakkt's platform provides regulated infrastructure for buying and selling Bitcoin.
🔍 Price discovery –  Bakkt wants to create trusted, regulated price discovery—finding a clear price across multiple exchanges—so investors can have full confidence in buying and selling. If they do manage to crack it, Bakkt stands a high chance of luring the traditional investors they seek.
The future
Bakkt was awarded a BitLicense by the New York Department of Financial Service (DFS) on March 11, 2021. This allows it to begin operations in New York, allowing it to reach a broader audience with its custodial services.
Bakkt intends to become a publicly listed firm as well. On January 11, it announced plans to merge with VPC Impact Acquisition Holdings in a deal that would become Bakkt Holdings, which will be listed on the New York Stock Exchange. The newly formed firm will be valued at $2.1 billion as a result of this transaction.
The firm does more than merely serve institutional investors with custody services. It also intends to hold Bitcoin on behalf of ordinary cryptocurrency owners. In 2019, the firm stated that it was collaborating with Starbucks to allow consumers to refill their Starbucks Cards, allowing consumers to buy coffee using Bitcoin, although in an indirect manner.
Bakkt presently supports over 30 loyalty program sponsors and over 200 gift card retailers, making it the first of many similar programs to debut. The Bakkt App will be extensively distributed soon, perhaps reaching a considerably larger retail audience.