The Bitcoin price has broken out from a descending wedge and is currently trading near a very important resistance level, found between $9,200-$9,350.
Until the price is successful in moving above this area, the price movement cannot be considered bullish. This belief was shared by well-known cryptocurrency trader @AltcoinSherpa, who outlined a BTC chart and stated the importance of the $9,400 area:
9.3k is a really interesting level (along w/ 9.4k). If price breaks that, to me, it would look like a HH on lower TF charts.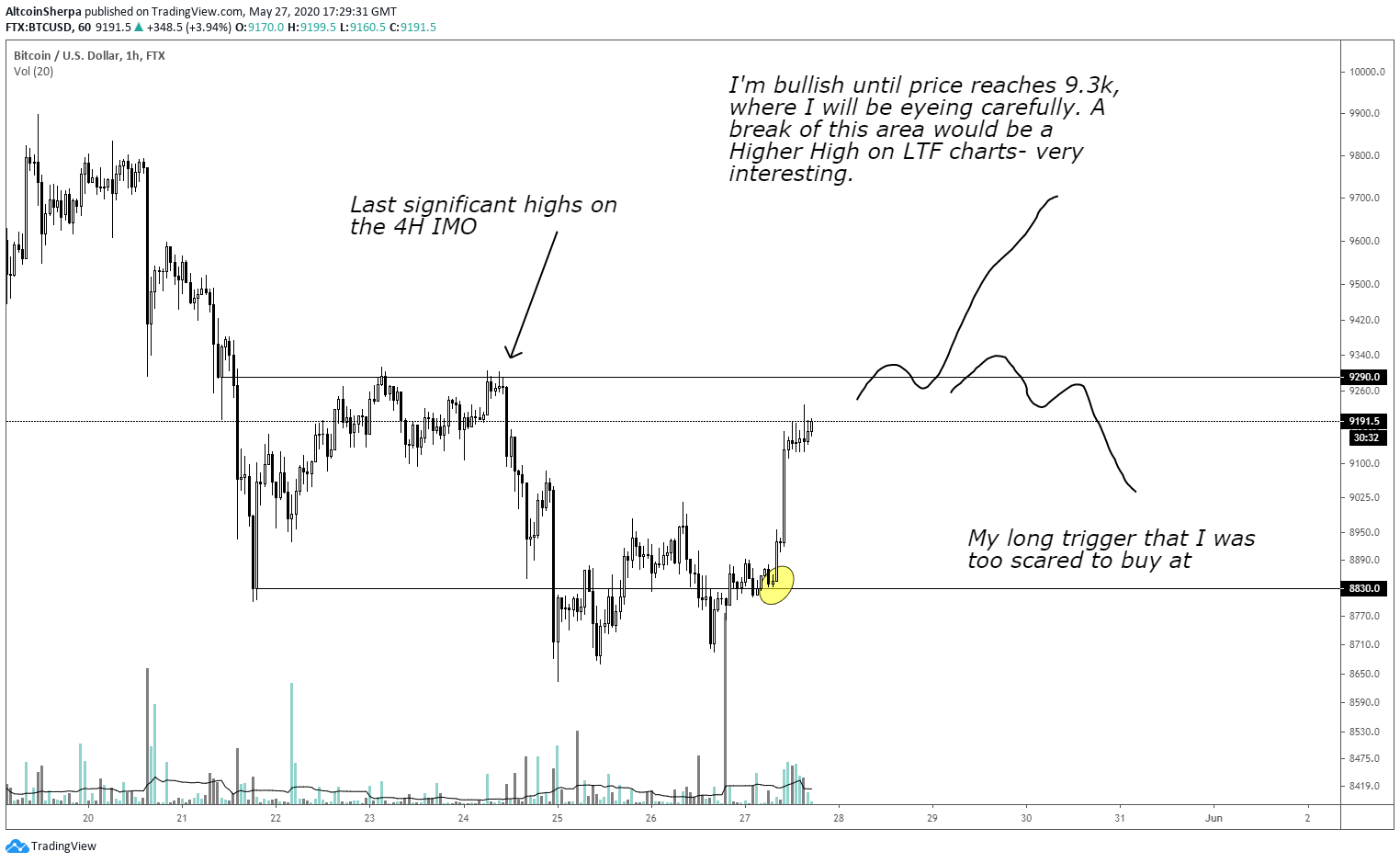 At the time of writing, the price was trading very close to $9,200, after breaking out from a descending wedge earlier today.
The main resistance area seems to be found between $9,200-$9,350, created by a combination of resistance factors: First, we have the 0.5-0.618 Fib levels, a very common reversal area for a retracement. Next, we have the 200-hour MA and the previous support area turned resistance.
Therefore, until the price is able to move above $9,350 and validate this level as support, the current movement is considered a retracement rather than the beginning of a new upward move.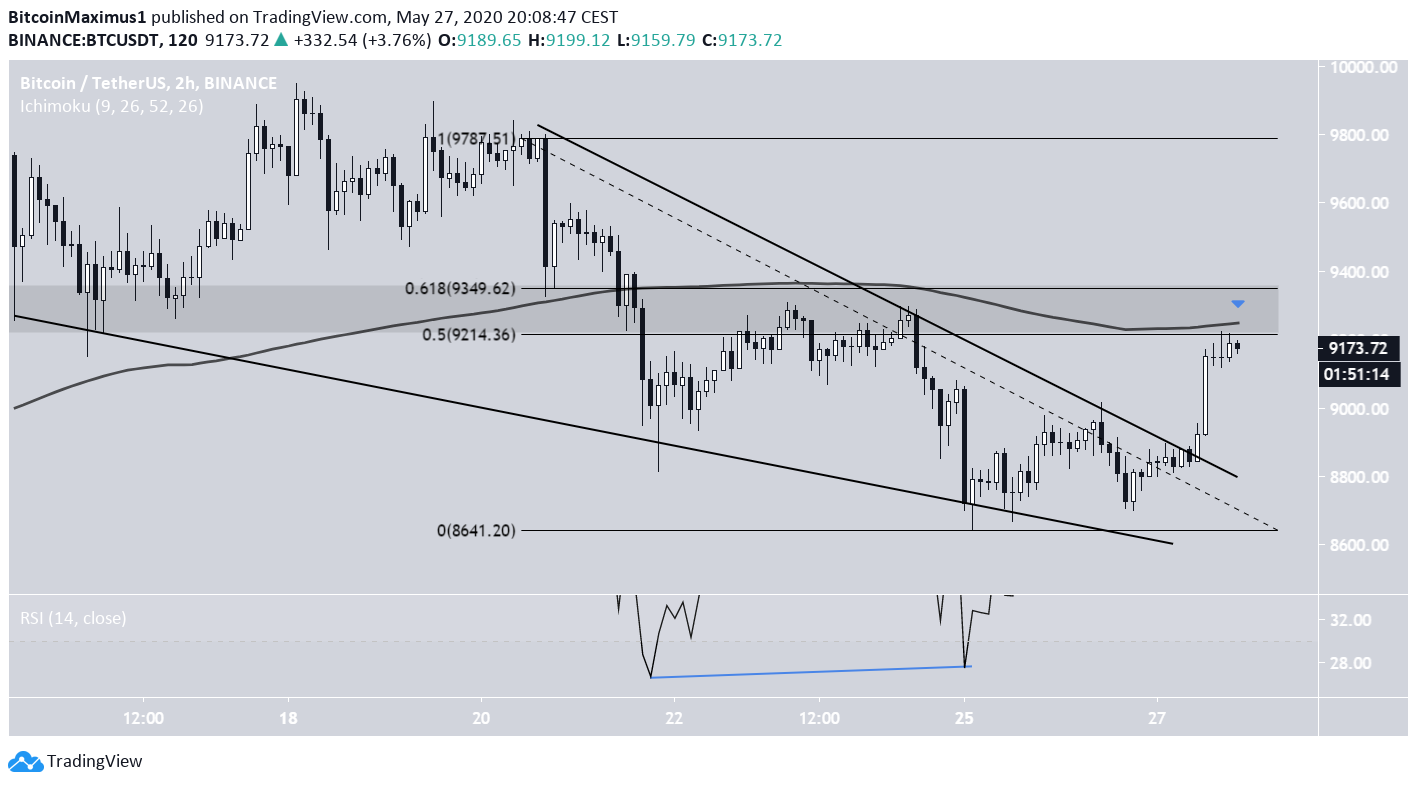 Short-Term Movement
In the short-term, the price is trading inside an ascending channel and has generated some bearish divergence. Considering that it is very close to an important resistance area, it is more likely that the price breaks down from this channel, finds support and then possibly makes another attempt at breaking out.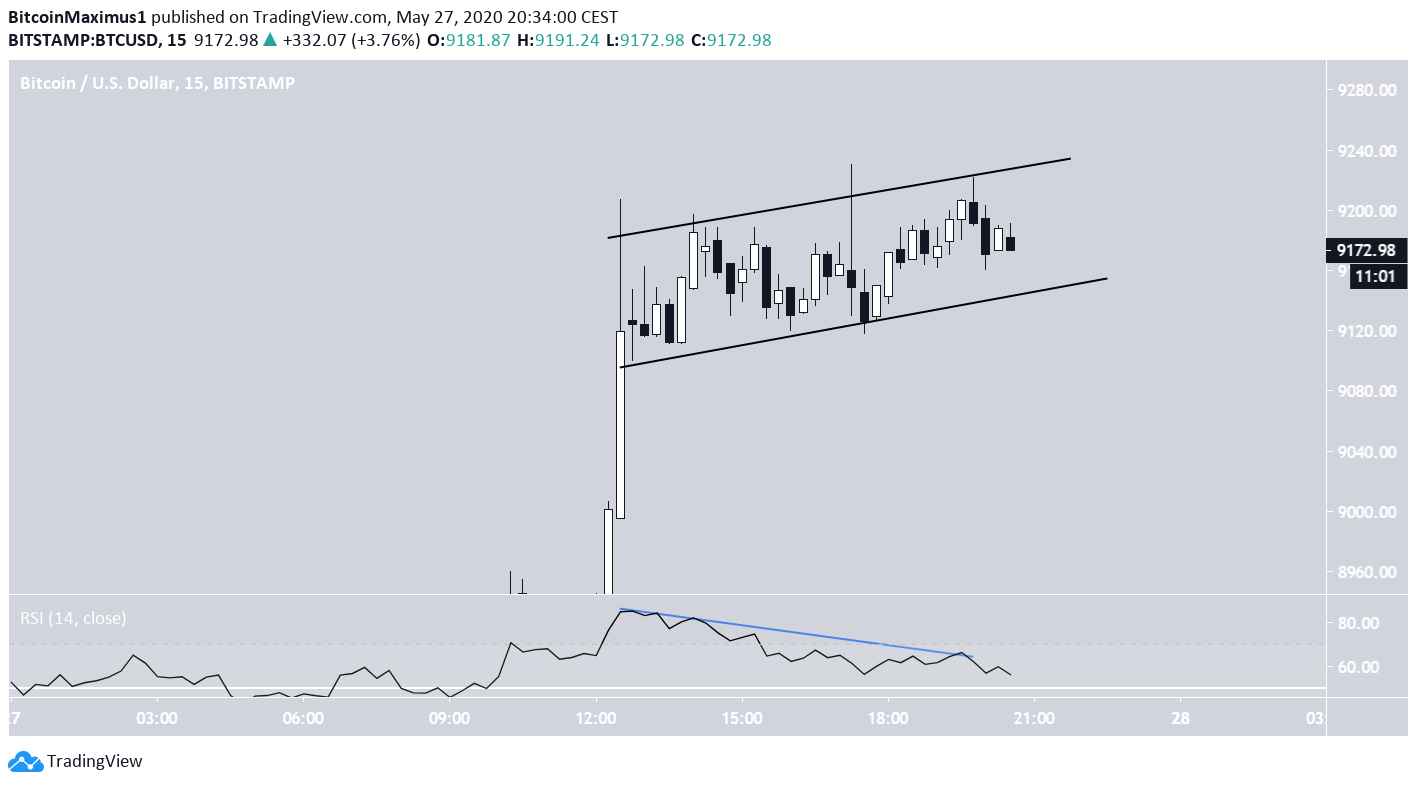 If that happens, the likeliest level to support the price would be at $8,920. This is a previous resistance area that is now likely to act as support and the ascending support line of a possible parallel channel that is created by connecting the two recent highs.
Therefore, the BTC price is expected to decrease slightly before making another attempt at breaking out above $9,350.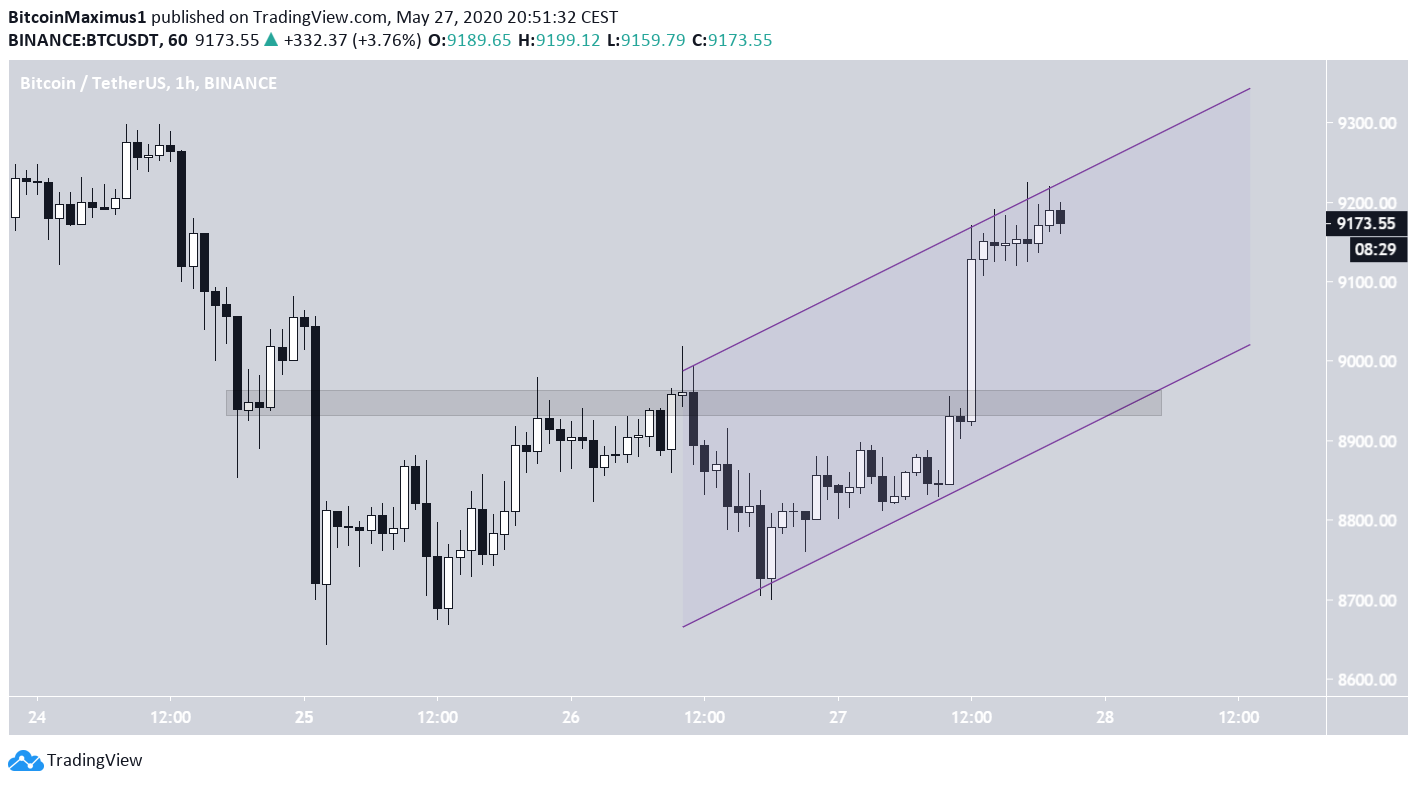 Join Geezgo for free. Use Geezgo\'s end-to-end encrypted Chat with your Closenets (friends, relatives, colleague etc) in personalized ways.>>